"I came to Cambridge to study for a one year MPhil in Engineering for Sustainable Development in September 2016.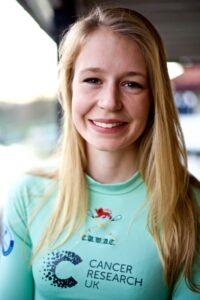 The previous month I had represented Ireland at the Rio Olympic Games in the lightweight double sculls, and finished in 6th place. Although happy with the achievement of reaching the final and being part of the first Irish female crew to do so, I did not fulfil my ambition of winning an Olympic medal.
I plan to continue in the sport to achieve this ambition in 2020. Whilst aiming to achieve these sporting goals, I recognise the importance of developing academically and personally. I have been lucky to have the opportunity to come to Cambridge to study and also row at three in the famous Boat Race.
The experience I have gained here training as part of such a professional and successful team, will stand to me as I continue to race internationally. As a full time MPhil student at Cambridge, balancing studies and sporting ambitions is a difficult task. I not only face physical and time constraints but financial constraints also.
I am required to travel back to Ireland for national trials and competitions in order to continue to represent Ireland. The Hawks' Trust Award has eased the burden of the financial strain for these travel expenses as well as helping me cover some of the Cambridge Boat Club costs, such as membership fees and training camps.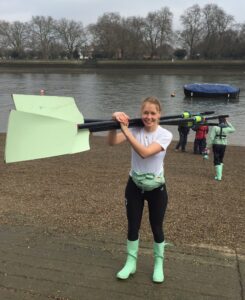 The financial support will of course be very beneficial but also, I can't undervalue the support gained from the recognition of what I am trying to achieve by the Hawk Charitable Trust. I am extremely grateful of this support. It will go a long way in helping me achieve both my academic and sporting ambitions.
Thank you Hawks' Charitable Trust!"
Claire Lambe (Homerton)
CUWBC Blue Boat 2017
Olympic Games 2016 (Ireland)
See how your donations help