Seb Tullie received one of the Bill Downey Awards. He wrote the following letter of thanks to Bill's widow:
"I'm one of the Emmanuel sportsmen lucky enough to have benefited from your kind donation left to the Hawks' Club trustees in the name of your husband Bill Downey.
I just wanted to contact you to thank you personally. I understand that not only was Bill an Emmanuel student, but also the captain of CURUFC – my own club. I always find it incredibly special to find out some more of the history of not only the rugby club, but also the Emmanuel members that have played in it over the years. Emmanuel really is a true home for me as I am coming to the end of my 5th year of studying medicine there.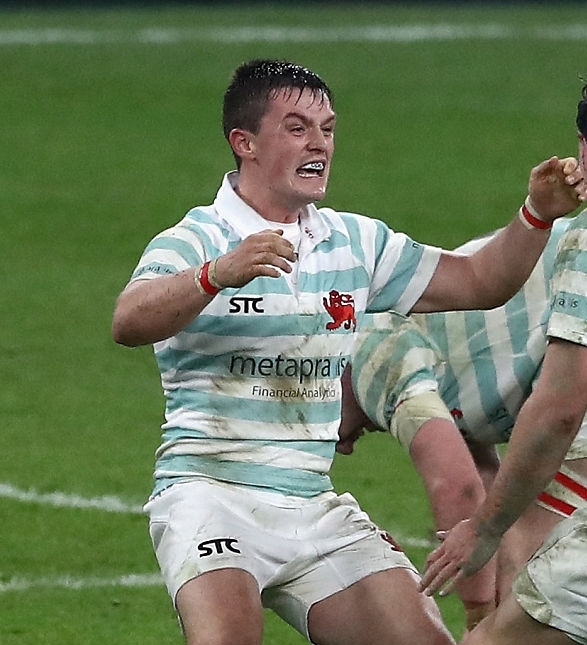 In this time I have been part of a Cuppers winning side and finally managed to achieve the elusive Varsity Match win this year at my 4th time of asking. Alongside me on both teams was Michael Phillips, another Emmanuel Medic, who also received your generous donation via the Trust.
With another two members of Emmanuel pressing for University honours this coming year, not only is Emmanuel still a strong college sporting side but its students have a presence in the university set-up that hopefully emulates something of Bill's time here.
Once again, thank you for your, and Bill's, help in pursuing our sport at the highest level the University has to offer. For instance, it has enabled me to afford to commute to and from my hospital placements in the surrounding East Anglia area, without which I would not have been able to train or play with CURUFC. For this, I will always be most grateful." (Seb estimated his annual costs at £1,800)
Sebastion Tullie  (Emmanuel)
Hawks' President 2017-18
CURUFC Blue 2013-2016
See how your donations help