On the evening of the 19th October 2018, members of the Hawks' and Ospreys Clubs came together at a reception on the House of Lords Terrace to celebrate University of Cambridge Sport.
Hosted by Hawk Chris Holmes, the event welcomed Olympians and international athletes (pictured), plus many others including the current Presidents of both clubs who represented Cambridge in a wide variety of sports.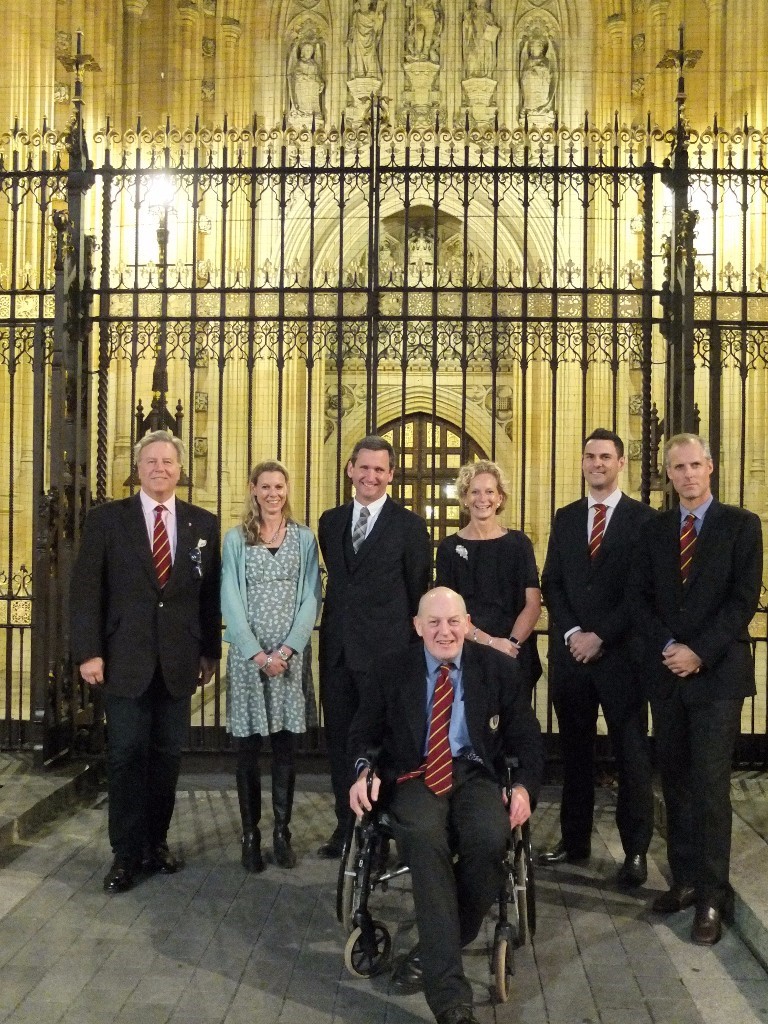 The event was part of the Hawks' Club's growing activity of events to promote and support sport at the University and fundraise for its Charitable Trust, that provides awards to male and female athletes to pursue their sport whilst studying at Cambridge.
Lord Holmes MBE is the greatest Olympian the University has produced, winning a total of nine gold, five silver, and one bronze medals for Great Britain at the Paralympic Games in swimming in Seoul, Barcelona, Atlanta and Sydney.
Welcoming fellow Hawks and Ospreys to Parliament, he said "sport at the University of Cambridge has a long and proud tradition.  There is such a breadth of opportunity for people of all abilities to try something new or progress to higher levels.  With the Hawks' Club Charitable Trust established  as the largest charity devoted to funding sport in the University, we can all be proud to be a Hawk or Osprey."
Olympic and World Champion silver medallists John Pritchard chairs the Hawks' Club Development Committee.  He added, "sport binds people together like nothing else.  Everyone at the event shares a common background and we are all part of the same family.  I am grateful to Chris Holmes for hosting this event as Lord Karan Bilimoria who was due to host was unavailable, and all Hawks and Ospreys who could attend this evening.  With your interest in sport at Cambridge, we can continue to develop talented athletes and encourage people from all backgrounds to try something new and stay healthy throughout their time at and beyond Cambridge."
The next major Hawks' Club event is the London Dinner at The Savoy Hotel on 6 December. The 2nd Sports Lecture and Dinner will take place on 5 June 2018 at The Hurlingham Club, London SW6, when the speaker will be cricketer Ed Smith.
L-R: John Pritchard (Olympic rowing silver medalist); Steph Cook MBE (Olympic modern pentathlon gold medalist), Lord Chris Holmes MBE (Paralympic gold (nine), silver (five), bronze (two) medalist); Mike Biggar (Scotland rugby union); Annamarie Phelps CBE (Rowing World Champion and Olympian); Alex O'Connell (British Fencing Champion and Olympian); Ed Smith (England cricket).