John B W Taylor
Sidney Sussex, CUGC, CURFC, 1984-89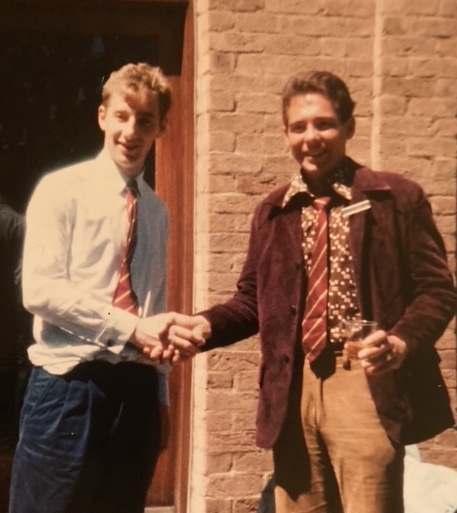 Where are you now?
Camden Town. In fact by chance two drivers and a wedge away from one of the oldest living Hawks (rugby) who toured Italy with my father in 1951 in a joint Oxford Cambridge side. Beat Italy and sung on the stage at La Scala.
What are your sporting career highlights?
Frontpage of Telegraph and business section of Sunday Times for pitch invasion post England victory v. All Blacks 1993. Will Carling was skipper and later signed the photo for me.
What are your fondest memories of Cambridge Sport and The Hawks' Club?
I had read the autobiography of the amazing P B "Laddie" Lucas (President 1937) before arriving in Cambridge. He had written a whole chapter on the Hawks and when I was eventually elected I was so pleased.
What do you miss most about Cambridge / The Hawks' Club?
My best friends are all Hawks and we are in regular contact. Sadly lost one at a young age during the pandemic. William Twidale fervent Red who had been at Heysel and Hillsborough to watch his beloved Liverpool. Stymies Captain in 1989. Photo showing the orderly transfer of power. Will is the one with sartorial elegance.
If you could relive any sporting moment from your lifetime, what would it be and why?
I was having a pint in East India Club Thursday 18 October 1991. Mickey Steele-Bodger happened to mention if I went to Twickenham the next day there would, incredibly, be some tickets available for the Rugby World Cup Quarterfinal that Saturday. In Paris. We got the tickets and went by ferry. Historic, brutal game in the gladiatorial atmosphere of the old Parc de Princes. Never to be forgotten. Plus Bolton promotion 1978.