Chairman
Sir Hew Strachan
Our Chairman this year is Professor Sir Hew Strachan, FBA, FRSE, Hon. D. Univ (Paisley).  Hew has been Professor of International Relations at the University of St Andrews since 2015.  He is a Life Fellow of Corpus Christi College, Cambridge, where he taught from 1975 to 1992, before becoming Professor of Modern History at Glasgow University from 1992 to 2001.  He was Chichele Professor of the History of War at the University of Oxford and a Fellow of All Souls College 2002-15 (where he is now an Emeritus Fellow), and Director of the Oxford Programme on the Changing Character of War 2003-2012.
He serves on the Strategic Advisory Panel of the Chief of the Defence Staff and on the UK Defence Academy Advisory Board, as well as being a Trustee of the Imperial War Museum, a Commonwealth War Graves Commissioner, and member of the national committees for the centenary of the First World War of the United Kingdom, Scotland and France.
In 2010 he chaired a task force on the implementation of the Armed Forces Covenant for the Prime Minister.  In 2011 he was the inaugural Humanitas Visiting Professor in War Studies at the University of Cambridge and became a specialist adviser to the Joint Parliamentary Committee on the National Security Strategy.  He is a Brigadier in the Queen's Bodyguard for Scotland (Royal Company of Archers).
In December 2012, Foreign Policy magazine included him in its list of top global thinkers for the year.  He was knighted in the 2013 New Year's Honours, and was appointed Lord Lieutenant of Tweeddale in 2014.  In 2016 he was awarded the Pritzker Prize for Lifetime Achievement for Military Writing.  His recent publications include The Politics of the British Army (1997); The First World War: To Arms (2001); The First World War: a New Illustrated History (2003); and The Direction of War (2013).
Guest of Honour
Professor Mark Bailey
Our Guest of Honour for the evening is Professor Mark Bailey who won four Blues for rugby between 1982 and 1985 while studying for a PhD in History at Corpus.  He single-handedly lost the 1985 Varsity Match by playing at fly half, despite having never played there before.  There was no redemption in winning the Premiership with Wasps in 1990 or in gaining seven England caps, including playing in the inaugural World Cup in 1987.
He played cricket for Suffolk in the Minor Counties, whom he captained in 1989-91 while bowling in-swinging half volleys.  He was part of the CUCC team who obtained MCCU status in 1996.
Mark was a Fellow of Caius (1986-96) and of Corpus (1996-99) before becoming Headmaster of Leeds GS.  In 2010 he was a Visiting Fellow at All Souls, Oxford, then Professor of Later Medieval History at the University of East Anglia.
He is currently High Master of St Paul's and Pres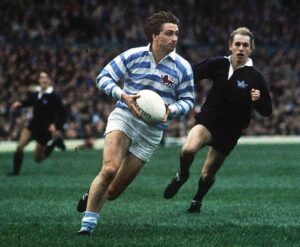 ident of CURUFC.  He will continue as a cunning double agent in 2019 when delivering the Ford Lectures in British History at Oxford.
Varsity Match 1985
Our Sponsors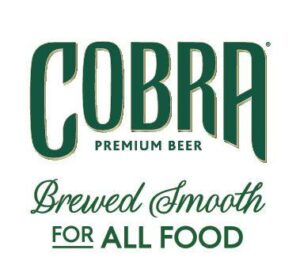 Following on from last year, our thanks once again go to Cobra Beer for their continued support and sponsorship.
Page last modified: 21 October 2017