The Committee is delighted to make the following awards for the 2021/22 academic year:
Hawks' Club Sportsman of the Year: Alex Moen (Magdalene, CUCC, CUHC, CURC)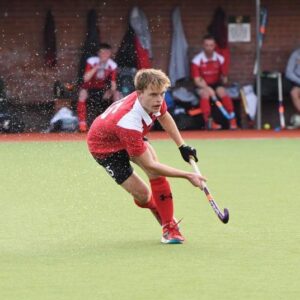 Congratulations to Alex Moen who is the 2021/22 Hawks' Club Sportsman of the Year! Alex has played at an exceptionally high standard across numerous sports at Cambridge, earning Blues in cricket and hockey and a Half-Blue in Rackets. This year, Alex captained both the Blues Cricket XI (scoring 818 runs at an average of 36) and the Blues Rackets IV (winning his singles and doubles matches in the Rackets Varsity Match), whilst also playing across numerous positions in the Blues Hockey team at the same time as playing for Holcombe Hockey Club in the England Hockey Men's Premier Division (the top hockey league in England). During his time at Cambridge, Alex has made an outstanding contribution to both sport at the University and life at the Hawks' Club.
Hawks' Club Team of the Year: Cambridge University Cricket Club Men's Blues
Congratulations to Cambridge University Cricket Club's Men's Blues who are the Hawks' Club Team of the Year for 2021/22. The team retained their spot in the highly competitive BUCS National Premier League (competing against sides that are filled with professional and semi-professional players), whilst also emphatically defeating O*ford by 10 wickets in the T20 Varsity Match at Lord's – the victory was comprehensive as O*ford's total was chased down with ten balls to spare.
Please find their nominations here