View from the Clubhouse
Gentlemen Hawks,
Firstly, I hope that you and your families are safe and well during Lockdown 2.0. As I am sure most of you are aware, the Clubhouse, like many things, has been closed since 5th November. But for a brief and glorious period between the two national lockdowns, I was able to open the Clubhouse – granted things worked a bit differently!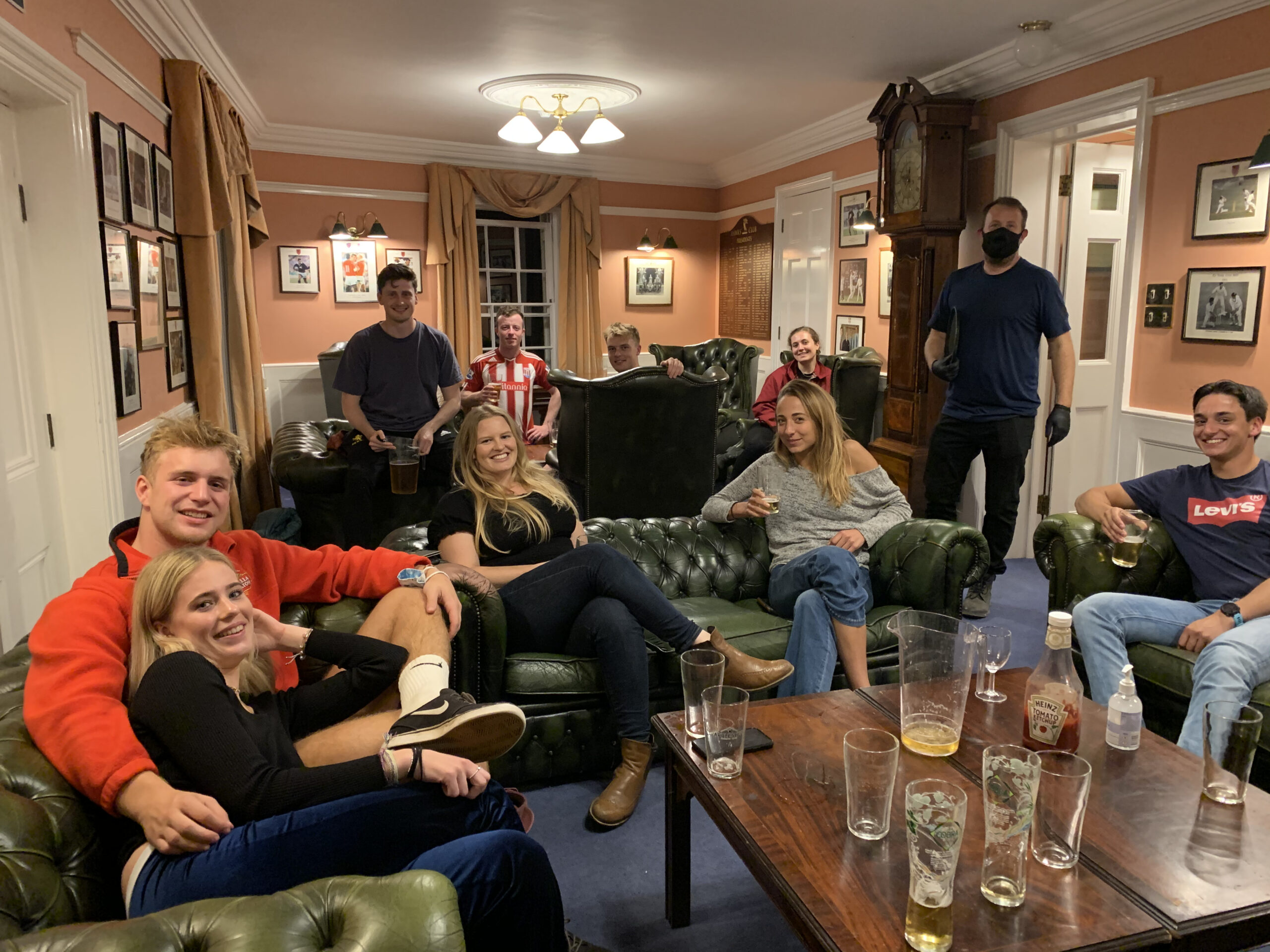 We implemented an online group booking system on the Club website allowing members to book in groups of 6 for dinner and drinks, all brought to their table via a table service alert system connecting each table to the bar. The Clubhouse kitchen upgrade, carried out over the previous national lockdown, has dramatically improved the food preparation and cooking facilities ensuring we can now prepare high-quality meals faster and with less waste. Furthermore, our new bar food and drinks menus were met with rave reviews, with feedback from members appreciating the value for money.
I was thrilled to be able to welcome members into the Clubhouse during this time and offer a welcome change of scene. In particular, it was great to see the steady increase in Osprey Clubhouse utilisation and I'm delighted they are making use of our shared home. I'd like to take this opportunity to thank the entire resident and alumni membership, as always, the support was incredible.
Great to see Jeremy Caplan (Magdalene, CUGC, CUCC, CUSRC) and Roger Dalzell (Christ's, CUABC, CURUFC, CUOGC), two of our finest, in the Clubhouse this October, sharing a beverage with Gordon Macsween (Emmanuel, CUGC) [also an outstanding member of the Club!] and Alex Li (Clare, CUGC).
Admittedly, reopening and getting to grips with the COVID-19 regulations has been tricky, but I'm proud of how the Club has adapted and I firmly believe we have found a new rhythm for these strange times. Moving forward, I'd like to maintain some of the above changes, as I think it helps us realise better service, value and overall Clubhouse experience for our members. The upgraded facilities, menu revamp and member price reduction means that, in my opinion, the Clubhouse stands alone in terms of value and experience. Business was booming before lockdown 2.0 and I'm excited for what the new year might bring. I look forward to welcoming you all back in due course! In the meantime, a very Merry Christmas to you all and have a great New Year!
GDBO
Dylan Blackmore (aka DJ)
Club Manager

New Photos in the Clubhouse
Cambridge, in their infinite wisdom, correctly decided to allow me on to a Master's course, and, to celebrate over the summer, DJ and I embarked on an ambitious project to sort out the numerous photos which lay forgotten in the Alan Burrough Room. We unearthed approximately fifty fascinating photos, ranging from old Committee portraits, team photos, action shots and whole Club photos, all of which were too good not to exhibit in the Clubhouse. Particular highlights of mine were the 1901 Hockey and 1946 Athletics teams, in addition to a portrait of the 1948 Rackets Pair, which included former President George Doggart (King's, CUCC, CUAFC, CUSRC, CURFC, CURC).
A number of these photos were sent to JET Photographic to be repaired, alongside several photos from the bar which had seen their fair share of action (and tomahawk stains, pre the 2016 Clubhouse Games Rule amendment, of course).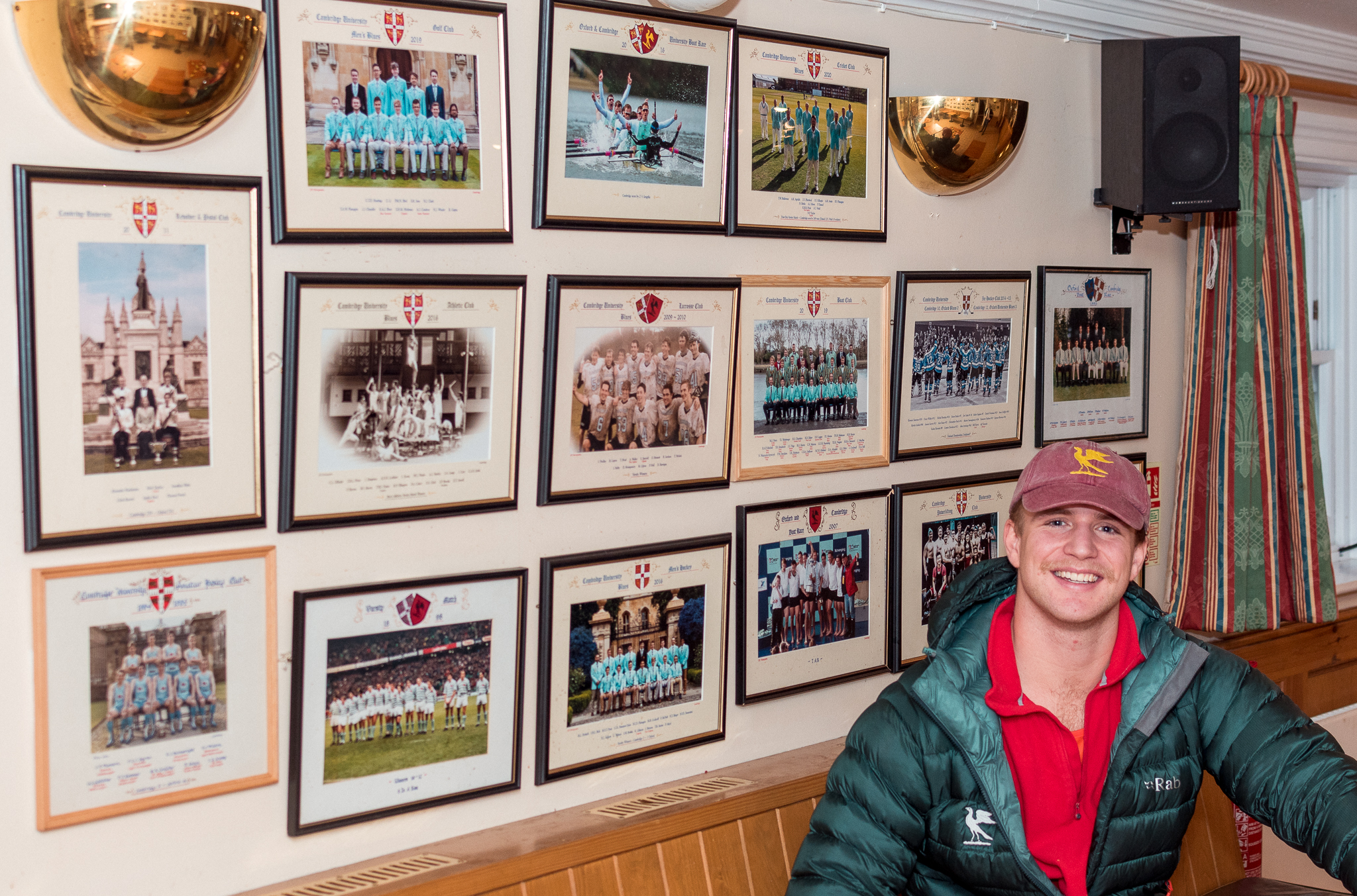 With nearly all the photos back from JET, the Clubhouse looks in great shape. Each room now has a theme: the Bar contains Committee and winning Varsity Match photos, the James H Van Alen Room contains images of Hawk internationals, and the Dining Room is home to photos of 'vintage' teams. Whole Club photos now take pride of place in the foyer area, whilst images of Hawks' vs. Vinnies encounters adorn the wall at the entrance of the Van Alen room.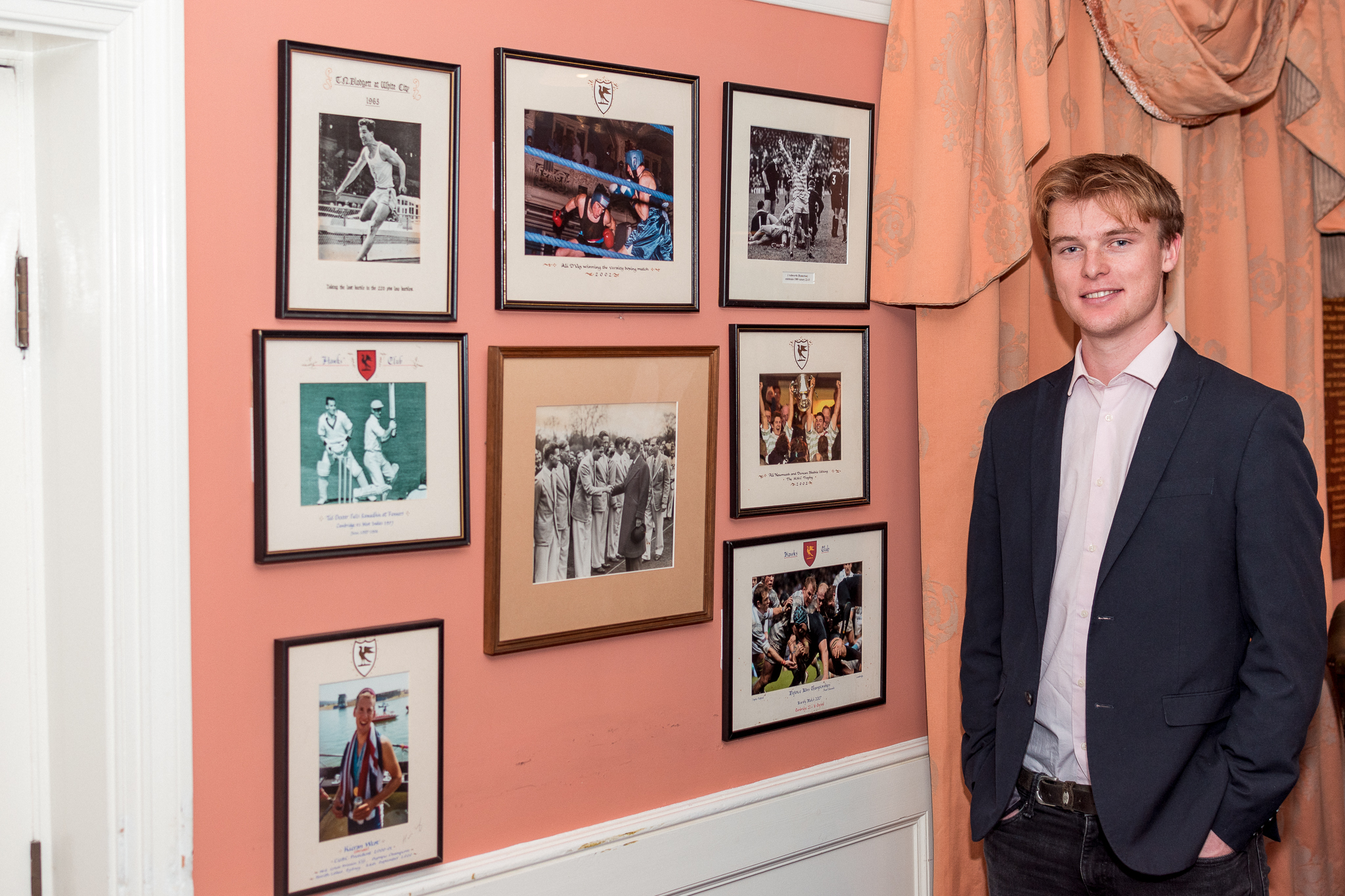 Walking around the Clubhouse truly shows the range of successes achieved by our illustrious membership over the years. Please get in touch if you would like to donate/get a photo made for the Clubhouse – we would be delighted to hear from you. I'm also a complete badger and love nothing more than exchanging Varsity stories over 8 or 9 pints of competitively priced Hawks' Harrier lager in the Clubhouse. Please do give me an excuse to minimise my time in the library.
Ed (Hawk of the Year) Hyde (Trading Secretary, Jesus, CUCC, CURC, CURTC, CURFC)
#stopthebadgercull

Further Clubhouse Aesthetic Improvements
A new Hawk in the Clubhouse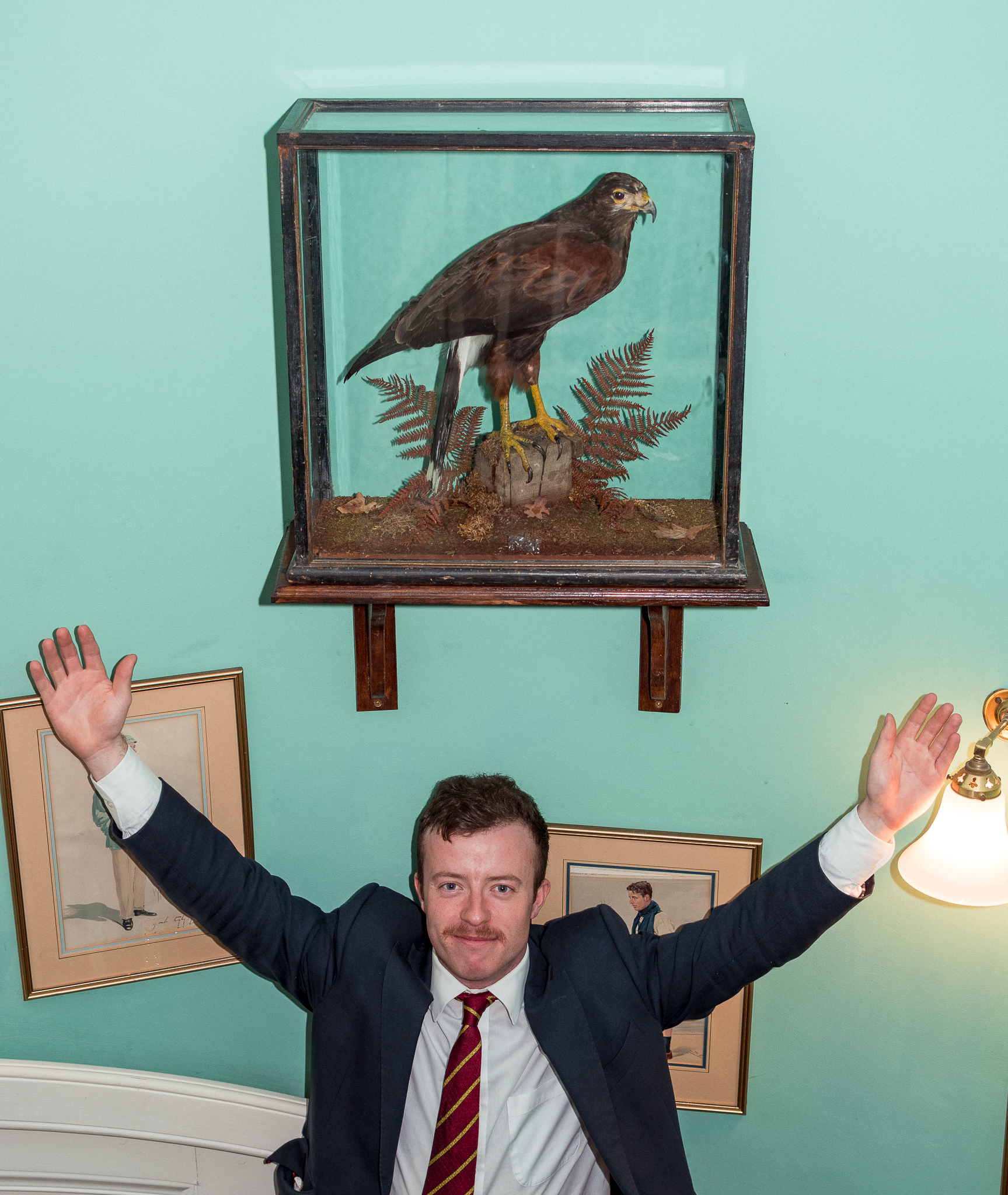 Figure 1: The happy badger awards the mighty Hawk a touchdown. 
You may have noticed recently that a very handsome Harris Hawk, a fine example of the taxidermist's art, has appeared in the Clubhouse, mounted half-way up the staircase. This is the gift of William Ullman, son of Ronnie. Ronnie was a Hawk, elected in 1953, Magdalene, Swimming and Skiing. For many years he was our supplier of Hawks' ties, bow ties, cummerbunds, etc. When he died, his son, William, took over the business and continued to supply us with those requirements. He has retained the strong affection for the Club that his father had, and this magnificent Hawk is his token of that link. Thank you, William, for your kind gift. Long may it cast its beady eye over the affairs of the Clubhouse, master of all it surveys.
Tim Ellis (Trustee and Club Legend, Jesus, CURA)

Hawks' Tour de Paris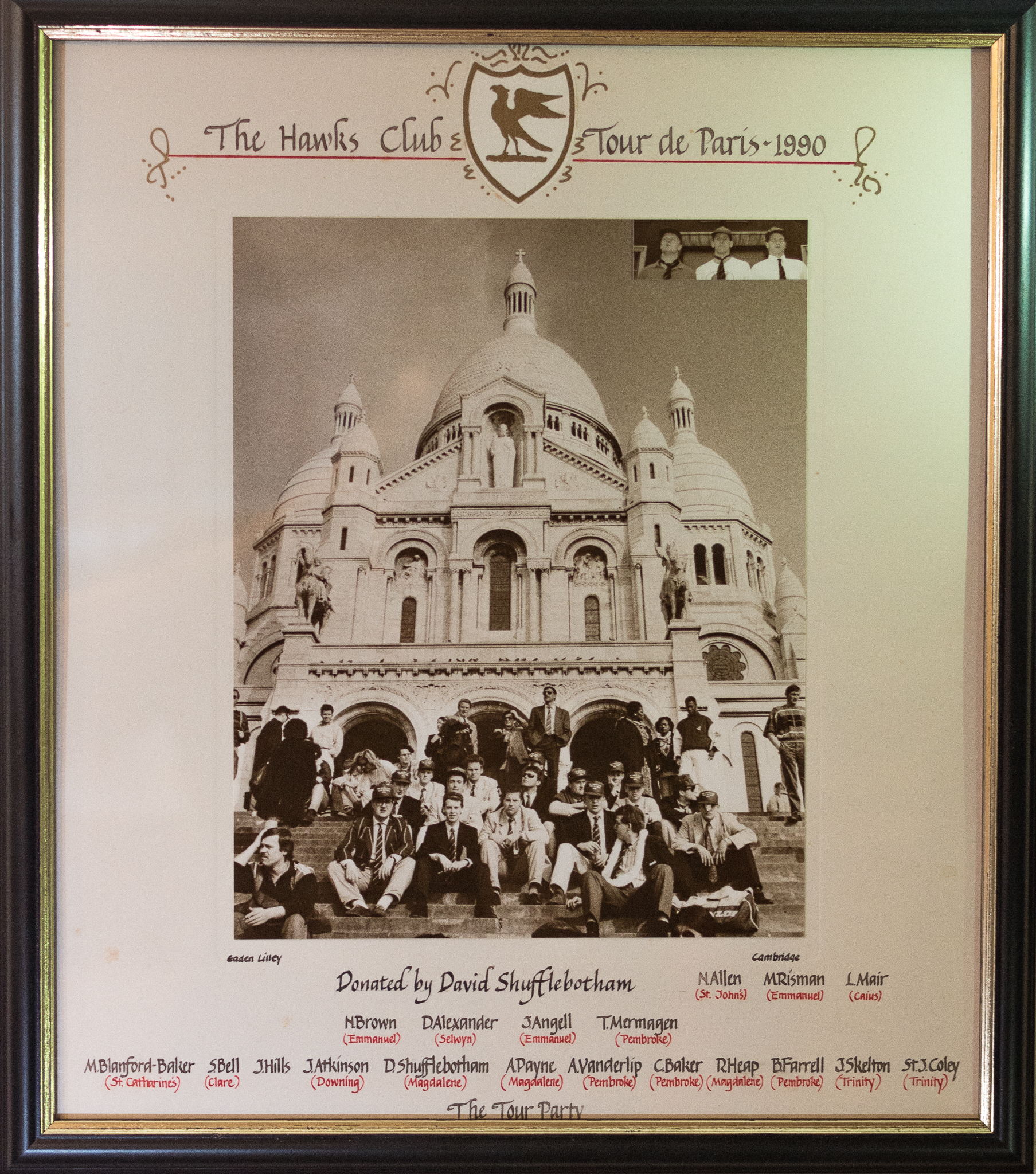 Following our September newsletter, we received a kind email from Trevor Castledine (President and CUHC Captain 1990-91, Queens') bringing the idea of the Hawks' Club Tour de Paris to the attention of the Committee. Cue excited discussions. The Committee is keenly exploring the idea of rekindling this once much-loved jaunt and would value any information our alumni may have regarding the itinerary and high jinks. While our newly appointed Finance Director, James Skelton (President 1988-89, Trinity, CUGC, CUAFC, CUEFC), can be seen near the bottom right of this photo, his recollection of the trip is rather limited… Skelly tells us "I foolishly sat next to a CU boxer on the flight and was 'poisoned by his sombrero-capped Mexican friend', who later that night pushed me down the hotel stairs (therefore remembering very little of the whole weekend)." Some further information from the other tour participants would be very insightful to fill in the gaps!
The framed photo of the 1990 Tour de Paris party, taken on the steps of the Sacre-Coeur, was donated by David Shufflebotham (Magdalene, CURUFC, CUCC; Colours in golf, darts and singing). We are delighted to be able to display the photo in pride of place overlooking the bar, and hope it will quickly be joined by others. Many thanks, David – this is by far the Committee's favourite photo in the Clubhouse!
Editor's Note: Please do reach out to us via secretary@hawksclub.co.uk with more stories like this, we love reading them and would like to include more in future newsletters.

HOATS Hawks' Movember Drive
Throughout November, the Hawks' Club has been supporting Movember, the leading charity for men's health issues, including mental health, suicide prevention, testicular cancer, and prostate cancer. Please follow this link to see the whole story! Some notable Hawks' Committee moustaches are pictured below!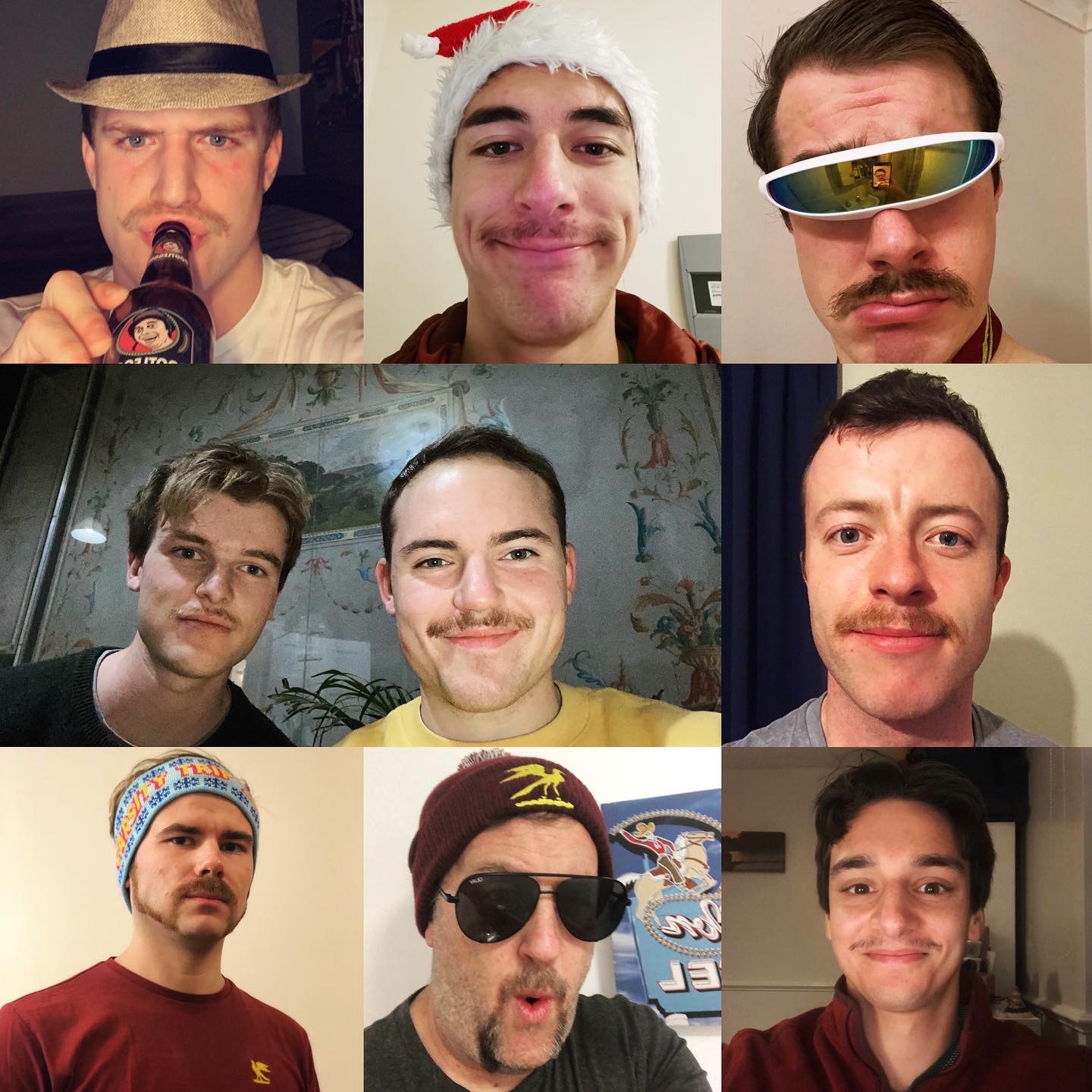 In addition to growing some spectacular moustaches, we were joined by Movember Ambassador James Martin who delivered a fantastic speech about mental health and suicide prevention, why suicide disproportionately affects men, and how we can look out for signs of mental ill-health in ourselves and our friends and teammates. We would like to thank James again for such an informative and inspirational speech. 
In the final week of Movember, we also ran a virtual Movember-themed Pub Quiz for Hawks and Ospreys. 14 teams battled it out over 6 rounds with 'The Phlamingoes' coming in victorious and claiming their Hawks' stash prizes. 'The Phlamingoes' would like to recognise the notable performance of G. Oogle (they didn't even use Ecosia).
With the month having reached an end, we're delighted to say that at the time of writing, the Hawks' Club has raised £604 for Movember. Over the next week, we're hoping to push this up to £700 – if you'd like to help us in supporting this fantastic charity, the donation link for the Hawks' Movember Page can be found here.
Jonathan Vibhishanan (HOATS officer, Pembroke, CULRC [now CUBC])

Hawk Talk Podcast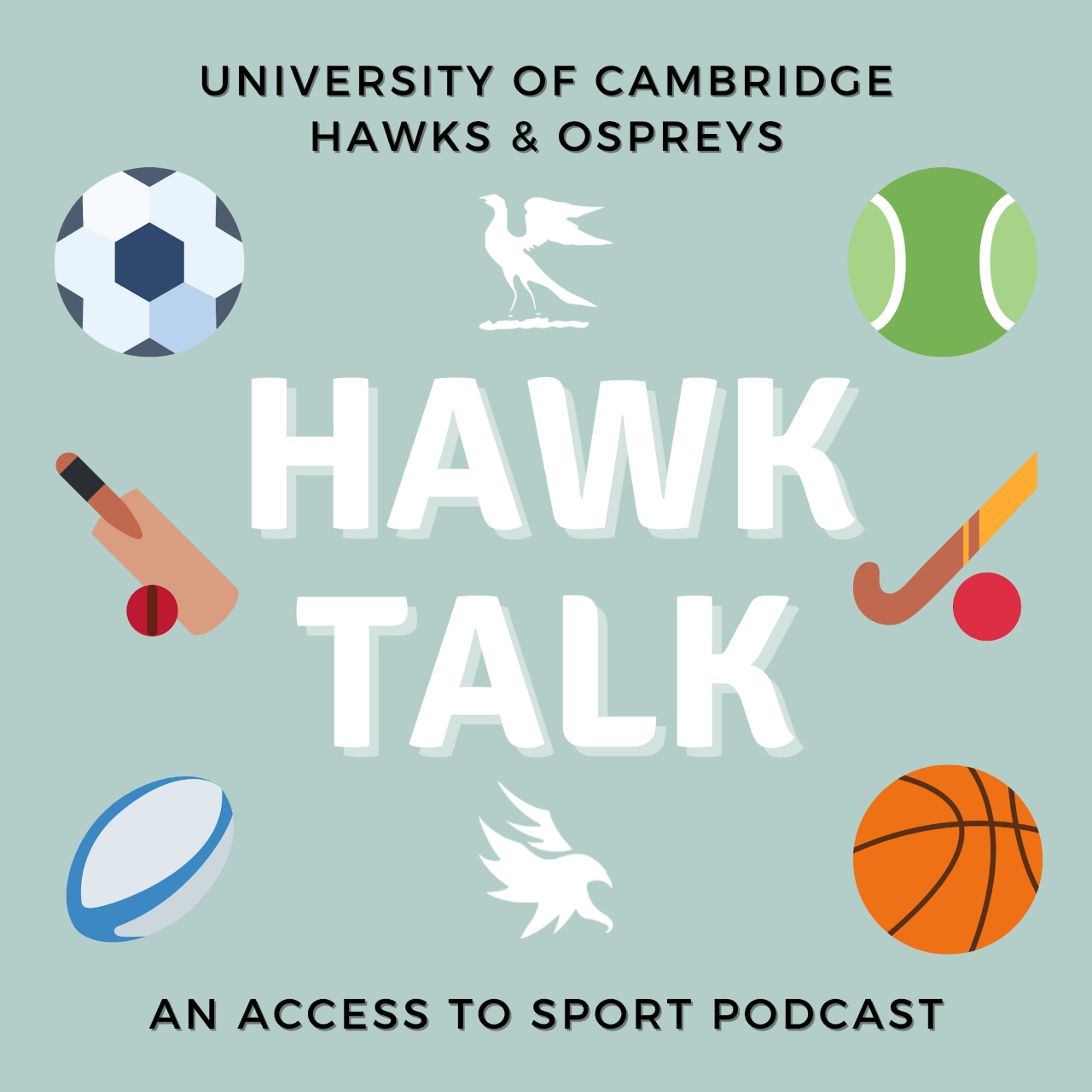 We are pleased to say that Holly Tasker (Gonville & Caius, CUWCC) and Jonathan Vibhishanan, this year's Hawks and Ospreys Access to Sport (HOATS) officers, are continuing to release their podcast, Hawk Talk. Hawk Talk aims to highlight the link between academic and sporting success, and to also improve the accessibility of the University by breaking down some of the stereotypes surrounding it. They have been interviewing current and past Cantabs about their experiences of sport at Cambridge, their different journeys, and how sport has fit in with and complemented their academic life.
In the most recent episode, Holly and Jonathan chat to Arav Gupta (Pembroke, CUBC), former Hawks' Committee member and current junior doctor in neurocritical care. Arav shares his sporting story and discusses how race and racism factored into his time coxing at both school and for CUBC, while also talking about why he set up HOATS, and how it has evolved since then.
In the episode before this, Alex Petter – the winner of the Sports Personality of the Year Award at the Cambridge University Sports Awards 2020 – shares his sporting story, from choosing to apply to Cambridge, to being on the Cycling Club Committee and balancing academic work with both sport and medical treatment.
Hawk Talk is available on both Apple Podcasts and Spotify, as well as any other podcast platforms that you might prefer. Be sure to give the channel a follow so you do not miss out on future episodes. If you would like to share your sporting story, please don't hesitate to get in touch with Jonathan at jsv25@cam.ac.uk!
Jonathan Vibhishanan (HOATS officer, Pembroke, CULRC [now CUBC])
After taking over The Blue Bird reboot this summer, the first task was to build our audience up once more following a period of inaction. Existing social media pages meant that we had least had some sort of following to work with, but we have worked hard to make The Blue Bird a household name in Cambridge sport once again.
The lack of University and college sport taking place due to lockdown made this somewhat difficult, though we did cover what little University and college sport that did occur before November. My team of editors and I had to be innovative when it came to coming up with content to make sure our audience still heard about the interesting world of Cambridge sport. Thankfully, this university has plenty of interesting people to talk to and about. We have launched a number of series looking at people working off the pitch in world sport, the representation of women in sport both at Cambridge and beyond as well as issues of diversity and inclusion in Cambridge. We have talked to several influential people, from Rowan Kitt the international rugby TMO and fellow at Queens', to Peter Saunders, a Downing alumni working in Major League Baseball, all the way to Trisha Abbas, the first-ever BAME Officer for the Cambridge Cougars (cheerleading). The editorial team comes from a wide range of sporting backgrounds, meaning we have never been short of interesting perspectives to write about.
It has been a very rewarding term being in charge of The Blue Bird. I am immensely proud of what the team of editors has achieved so far, and long may this continue once sport and Varsities get up and running next term. As always, we will have all the action against the other place covered. We are also looking to expand into podcasting and visual content on our social media. Make sure you follow The Blue Bird on Facebook, Twitter and our new Instagram page to access all of the fantastic content that we are putting out there. As ever, we remain the one destination for all things Cambridge sport.
To head to the website, click here.
Nathan Johns (Homerton, CUCC, CURUFC)
Blue Bird Editor-in-Chief

What Sport Has Happened This Term?
University sport has certainly been limited this term. With all BUCS sporting fixtures delayed until Lent Term, the University's sports teams have had to suffice with a combination of local adult leagues and friendlies, both of which have themselves been heavily disrupted by lockdown and, previously, localised COVID-19 outbreaks.
The Hockey Club managed an almost uninterrupted start to the East Leagues season prior to lockdown, with the Men's Blues currently top of East Premier A after dispatching City of Peterborough 8-0, alongside a full schedule of college hockey. The Football Club were more disrupted at the university level with only a few games played, including a 7-1 drubbing of Ketton by the Ladies' Blues as well as a hard-fought 2-2 draw for the Falcons (Men's 2nd XI) against Anglia Ruskin 1st XI. Yet, as many as 46 college football matches were contested – an excellent achievement, given the circumstances.
The Netball Blues played just two matches, including a 37-26 victory over the Rookies, while the Women's Lacrosse Blues played a similar number of games. Rugby has, sadly, been completely prohibited for obvious reasons. As such, only touch rugby has been allowed for both training and matchplay, culminating in touch fixtures such as the 16-team college touch rugby tournament at Grange Road last month in the 'Ready4Rugby' format.
These sports mentioned briefly here simply exemplify the impact that COVID-19 has had on all sports here at the University. We hope that both University and college sport can get back to somewhere near normal next term, including a full programme of both league and BUCS fixtures.
Alex Moen (Communications Officer, Magdalene, CUCC, CURC, CUHC)

Clubbing During COVID-19
'No vertical drinking' – Rule Eight of Vinyl's Covid-19 Rules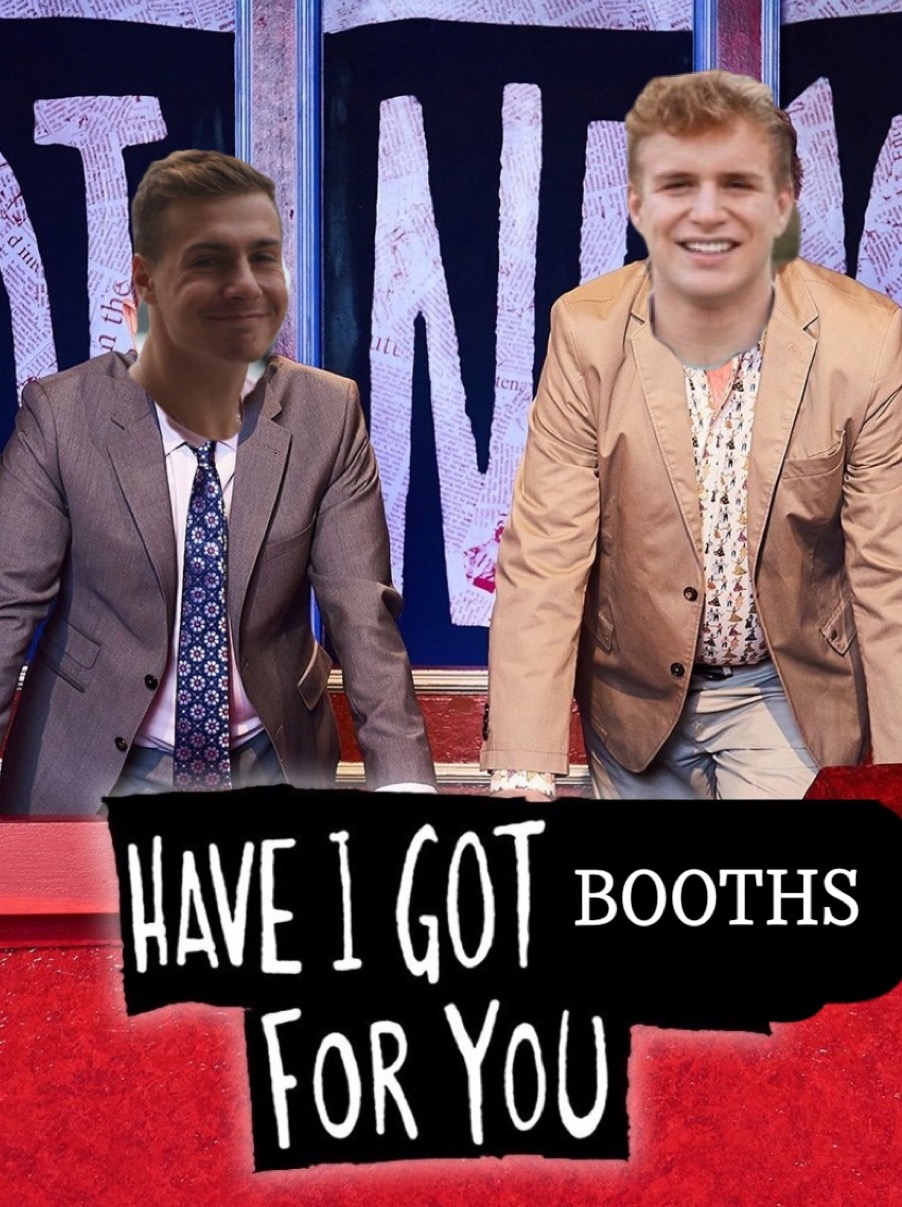 Before the first Sunday of term, I was informed that Hawks' had been allocated four of Vinyl's 23 tables. In light of this reduced capacity, I naively thought that demand for tickets was going to seriously exceed supply, so each week I circulated a random ballot. The idea was that the four winners would be announced via live stream – in the style of Rod Stewart's 5th Round FA Cup draw in the 2016-17 season. This segment was going to be called 'Have I Got Booths For You' but I quickly realised that the only resident member interested in clubbing was Elliott Stockdale (Queens', CURLFC), who was responsible for almost all the ticket sales over the term. Bravo.
So, what was a socially distanced, COVID-friendly night out like? I interviewed my good good friend Alex Moen (Magdalene, CUCC, CURC, CUHC), who told me that he found the 'no vertical drinking' rule particularly difficult to adhere to: "My son, how are you meant to drink horizontally?". He's got a point. It may not have helped that he turned up sober, spent £75 on VKs, and then got chucked out because his chat is 'too good'. This may sound like a standard night out, but he wasn't allowed to leave his table unless he wanted a dart (every ten minutes) and even then, he had to stay with his group of six.
Long gone are the days, it seems, of Charlie Saunders handing out wristbands like Lloyd Christmas in Dumb and Dumber. Long gone, too, are the days of Cindies which announced its closure earlier on during lockdown. It will be missed: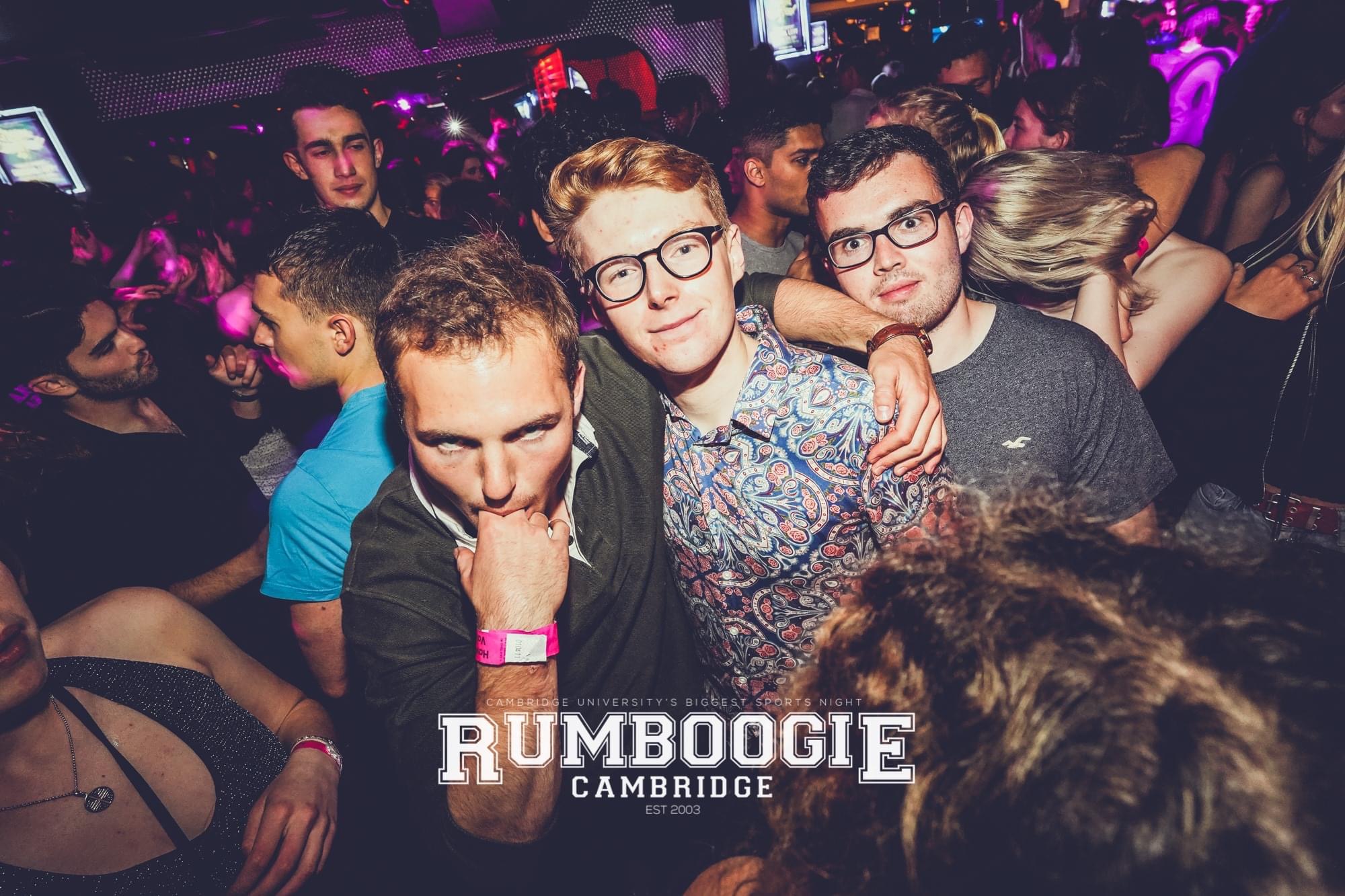 Figure 2: Gone but never forgotten. Cindies, circa Michaelmas 2019. 
'Tis better to have loved and lost
Than never to have loved at all'
Alfred, Lord Tennyson.
Tommy Bilclough (Nightclubs Secretary, Magdalene, CURUFC, CUGC)

The Hawk
With the advent of the Newsletters and the effect of COVID-19, it has been decided not to publish an edition of The Hawk this Michaelmas. Instead, an annual edition will be produced during the Easter term. Previous editions of The Hawk can be found on the website here.
Tim Ellis (Editor)

Picture Submissions and Housekeeping
We are in the process of redeveloping our website and need some high-resolution sporting and social photos of Hawks from all sports, ages, and quarters! Please send your best snaps to president@hawksclub.co.uk.
Please do also keep your details up to date on the website (your username should be <SURNAME><INITIALS> e.g. MOLNARMD for Matyas David Molnar – send an email to secretary@hawksclub.co.uk if you have forgotten your username).
You can also keep up to date with the latest Hawks' Club activities by following us on Instagram, Facebook, Twitter and LinkedIn.
Please do reach out to us via secretary@hawksclub.co.uk with any sporting activities, anecdotes, updates or ideas for future newsletters.
If you enjoyed this newsletter, you can also read the previous newsletter here.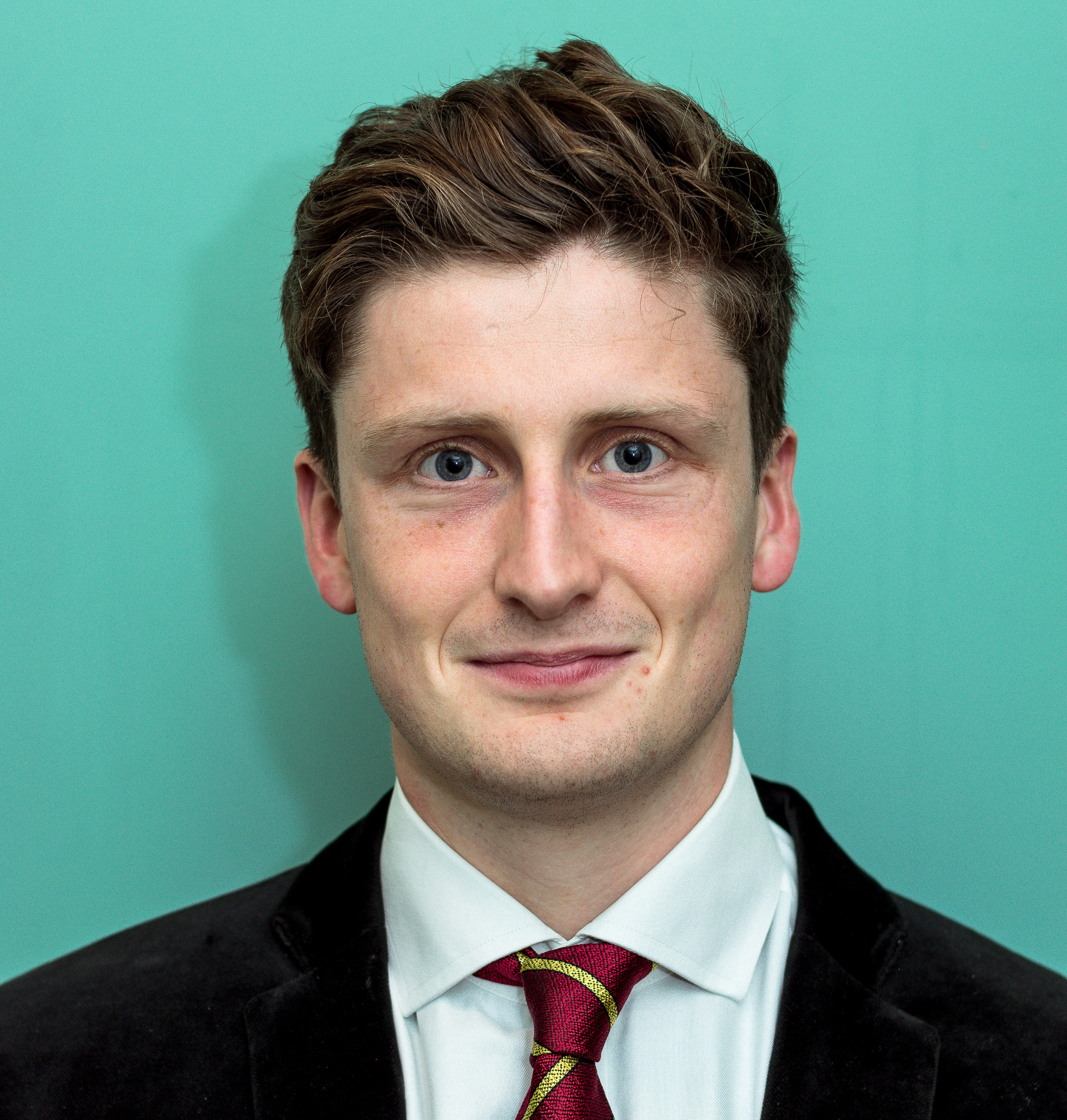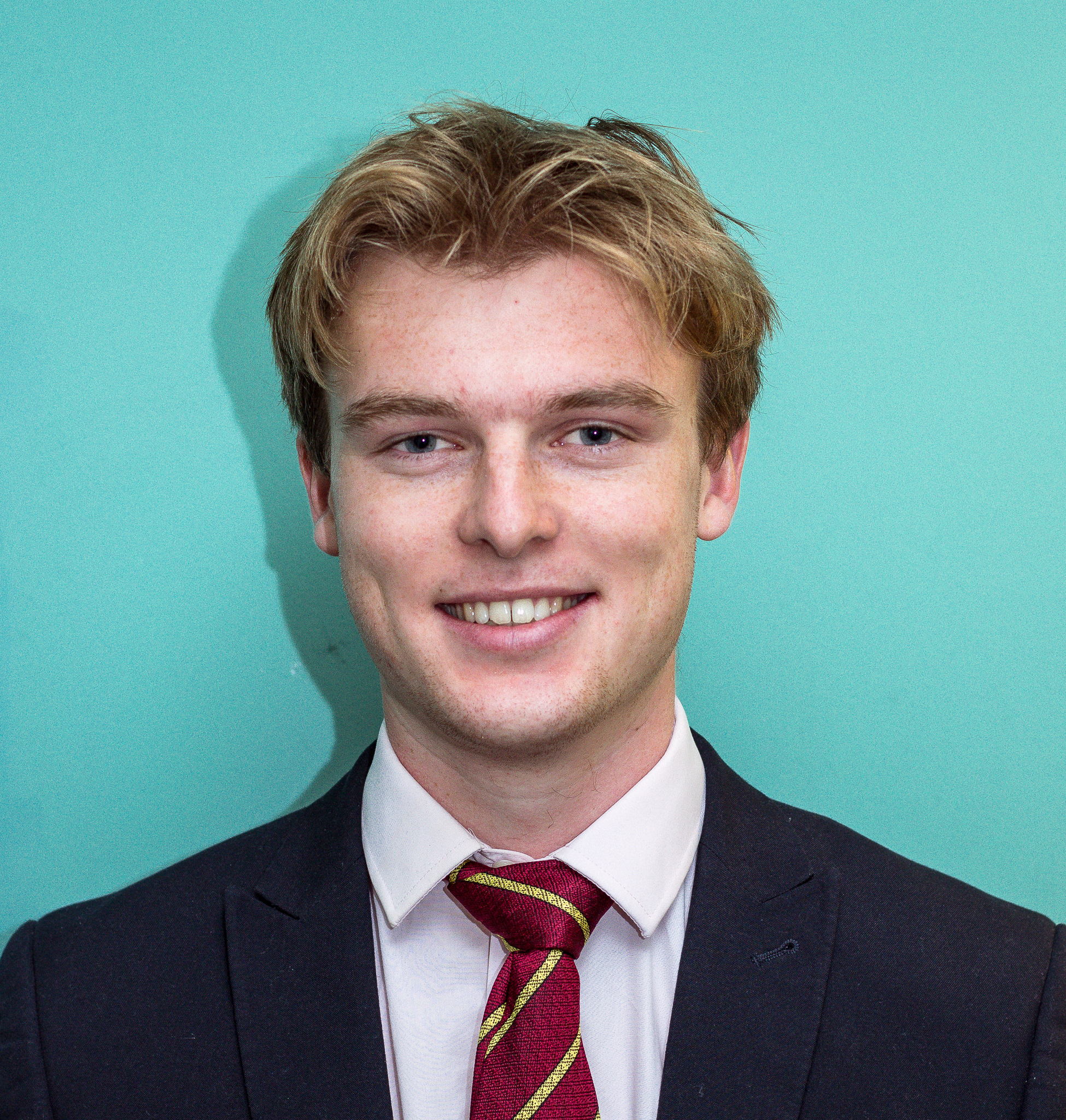 Newsletter compiled and edited by:
Johnny Staunton Sykes (Vice-President, Jesus, CUHC, CUPC)
&
Alex Moen (Communications Officer, Magdalene, CUCC, CURC, CUHC).