Hawks' Club Wine Launch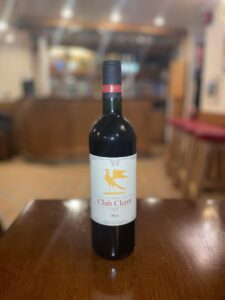 We have been working on a wine offer, which we hope you will appreciate. We are very lucky to have John Casson MW as one of our members. John, during a distinguished career in the wine trade, was Executive Director of the Institute of Masters of Wine. He has assisted us in putting together the offer. The supplier, Privatecellar.co.uk, is a Cambridgeshire based online wine supplier. A smallish percentage of the sales that go through our webpage at Private Cellar will flow back to the Hawks Club, and help us increase the services that we offer to today and tomorrow's elite athletes.
John's bio is attached (see here) for the more curious among you. If you are interested in viewing and / or buying from our offer, please click on this link:
www.privatecellar.co.uk/hawksclub
Enjoy, and please send feedback to James Skelton, skellaci@yahoo.com.