Opening Presidential Address
Gentlemen Hawks,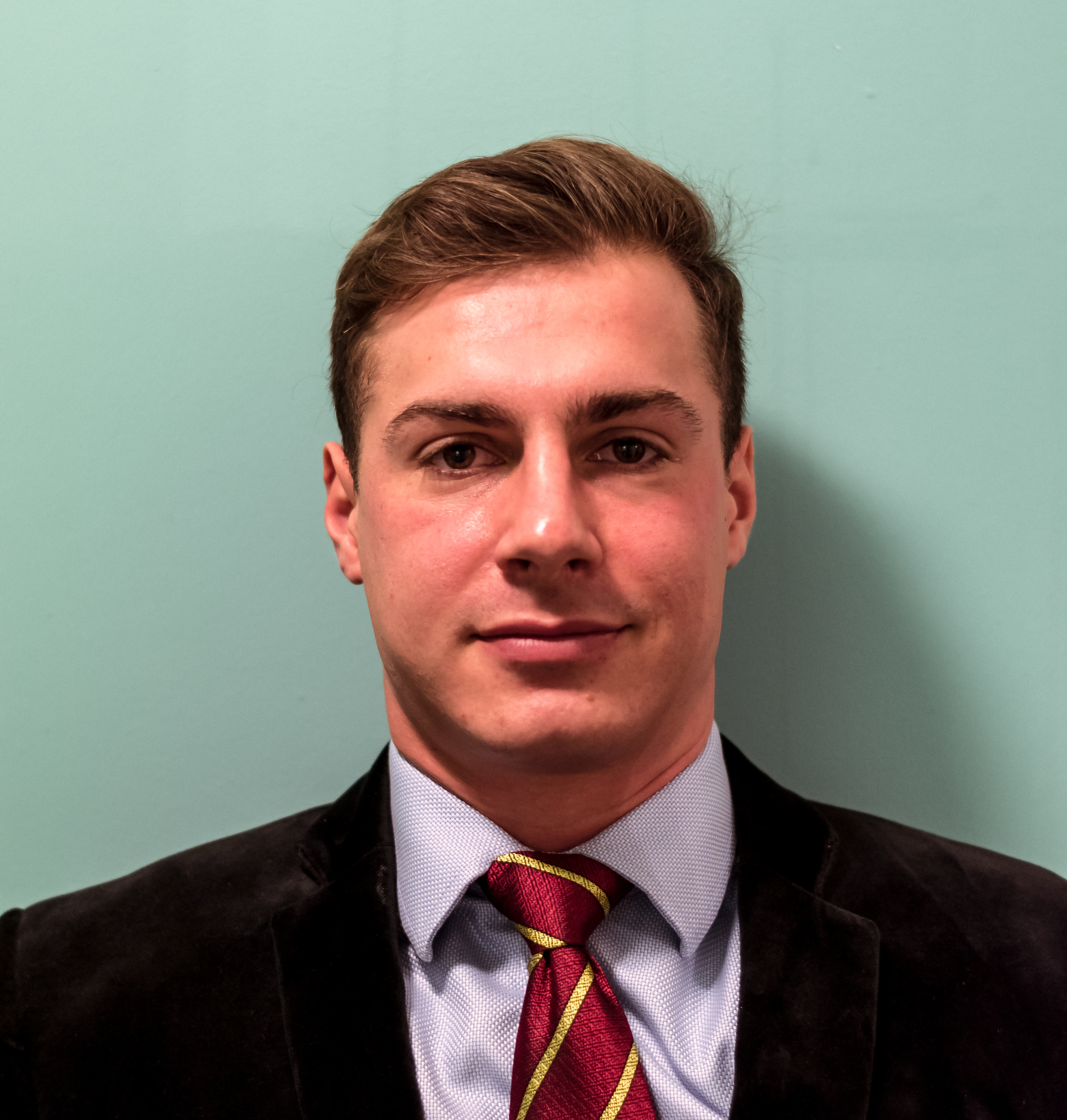 I am delighted to address you as President in the first edition of our bi-termly newsletter, which will update you on sport at Cambridge, news about the Club and its resident members, and the odd anecdote and niche piece of Hawks' history.
This year will present itself as a challenging one for both the Club and its members, due to the ongoing pandemic. There is still much uncertainty surrounding the "return to play" for sport at Cambridge, with some clubs not being able to resume competitive fixtures until January, while others until next academic year. Furthermore, the Club will not benefit from the same revenue streams as in previous years, and Clubhouse logistics will have to adapt to comply with the ever-changing social distancing regulations. 
I share the frustration of our members, but I am also optimistic that we will be able to run a fantastic operation in the Clubhouse, considering the circumstances. More so than ever, we would like the Hawks' Clubhouse to be a hub for sportsmen and women from across the University. The Steward, Committee, Trustees and I have been hard at work to ensure that the Clubhouse is fully functional and COVID-19 compliant for the start of the academic year, and we have also been quietly drawing up plans in the background to improve the running of the Club – watch this space!
Please contact me if you have any questions, would like to share a story for future newsletters, or if you are around Cambridge and find yourself in the market for a socially distanced beer in the Clubhouse.
NB My full presidential welcome can be found here, and the new Club rules, as approved at this year's AGM, can be found here.
GDBO
Matyas Molnar
Fitzwilliam | CURLFC
Hawks' Club President 2020-2021
Welcoming James Skelton
We are delighted to welcome (back) James Skelton to the Hawks' management family, but this time as Financial Director. James boasts an impressive track record as both a business executive and as a sportsman. He was President of the Club in 1988-1989 (pictured here, second from the left at the Clubhouse opening), and gained 3 golf Blues, a football Blue, an Eton Fives Half-Blue, Second Team Colours in cricket, as well as being University darts champion during his time at Cambridge. James remains an avid golfer with a handicap of five maintained by many hours in his in-home golf simulator. Since James' arrival, the Hawks' Committee have been camped out on the driving range and they are primed and ready to field a few bandits in the inaugural Skelton vs. Committee golf tournament rumoured to take place later in the year. James has already had a huge impact on the running of the Club, and we thank him for his time, patience and commitment that he has already and will continue to put into his role as FD.
View from the Clubhouse 
Gentlemen Hawks,
Firstly, I hope that you and your families are all safe and well during these unprecedented times. As I am sure most of you are aware, the Clubhouse, like many things, has been closed for some time… 5 months, 3 weeks, and 5 days, but who's counting! Yet, fear not as the reopening is on the horizon! We will be reopening the Clubhouse on 29th September 2020. Granted, things will work a bit differently as we ease into new ways of working, making sure that all members, their guests and staff remain safe while still being able to enjoy the use of the Clubhouse.
Lockdown provided the perfect opportunity to carry out some much-needed Clubhouse improvements; we have been busy behind the scenes! Specifically, we have used the downtime to lovingly refurbish and modernise the kitchen, redecorate the bathroom facilities and do a general spruce up throughout. We've also updated the cellar equipment, bar hardware and software, and our food and beverage offerings, including an all-new cocktail menu!
Future communications will come out shortly regarding how the use of the Clubhouse has changed, but for now, just know that we will be open for business at the end of this month and I look forward to welcoming each and every one of you back when life brings you back towards Cambridge!
GDBO
Dylan Blackmore – Club Manager
Cricket Varsity Reports
50-over match
In a precursor to the four-day first-class University Match later in the week, the Blues took on Oxford in a 50-over contest at the Parks, with the match unsurprisingly switched from its usual home at Lord's. In what was the first competitive run-out of the season for both sides, Oxford won the toss and chose to bat first in the morning sunshine on a dry but slow wicket. Tight opening spells from Karthik Suresh and Tom Balderson were patiently negotiated by the Oxford openers before Balderson deservedly struck in the ninth over and the subsequent introduction of the spin twins Aaran Amin (2-46) and Niel Botha (2-30) continued the good work, helping limit the Oxford scoring rate through the middle overs – at 27 overs the innings was finely poised at 112-3. Then followed the crucial partnership of the game, as Oxford noticeably looked to accelerate – Cambridge's fielding was uncharacteristically sloppy through this period (including both a "parachute" and "reverse parachute" attempt at catches) and aided the two batsmen somewhat. With six overs to go and Oxford 234-4, a big chase was in prospect; excellent death bowling from James Vitali and Botha, after Alex Moen removed the dangerman with a well-disguised slower ball**, resulted in Oxford ending up on 262-8 from their allotted overs. Skipper Nick Taylor's marshalling of the troops at the death was superb and prevented further damage.
In reply, Cambridge got off to a woeful start, with 3-2 being quickly followed by 12-3, including one calamitous run-out. Moen and Alex Agedah (35) rebuilt with a 50 partnership, yet Moen's untimely dismissal following a loose shot let Oxford back in just as Cambridge was beginning to get back in the game. Wickets continued to fall at regular intervals, meaning the target always seemed to be just out of reach. Botha, Amin and Suresh (in his last game for the Club after years of service – thank you) played attractive cameos, but in the end, Oxford's above-par total proved well enough as Cambridge finished up 184 all out. Despite the result, there were positives in the performance, with the biggest being the strong desire to avenge the defeat in the four-day game that was to follow!
Scorecard available here.
Written by Alex Moen (Communications Officer, Magdalene, CUCC, CURC, CUHC)
**Editor's Note: author's artistic licence in play here.
Four-day University Match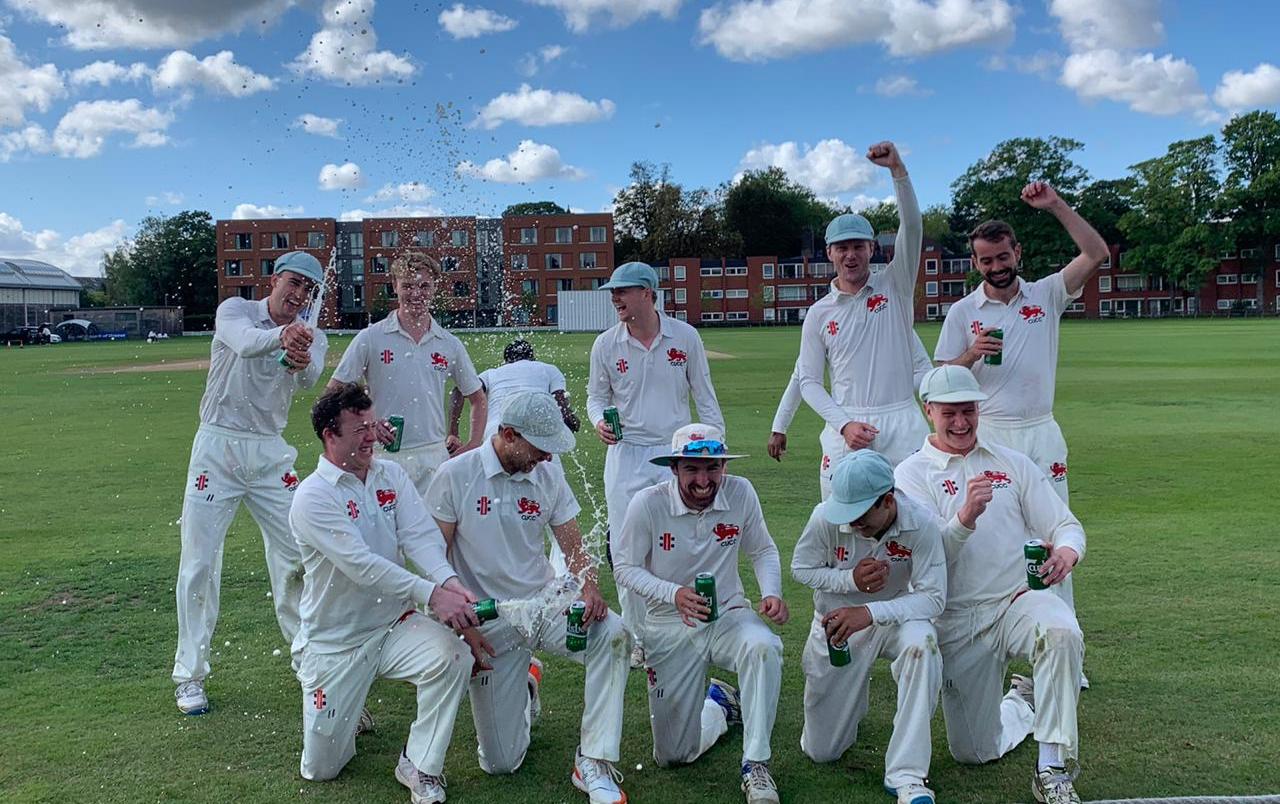 The first sporting contest between the Universities of Cambridge and Oxford was held on the 4th June 1827 during a two-day cricket match at Lord's, the home of cricket. Fenner's has been home to Cambridge University Cricket Club (CUCC) since 1848 and the earliest known regulations and rules of CUCC sit in the University Library dating back to 1820.
The CUCC Blues played against the University of Oxford's Cricket Club (OUCC) in cricket's University Match from 3-6th September 2020 at Fenner's. What made this year's University Match extra special is not only that it is the 200th anniversary of cricket at CUCC, but also that it is the final year that the prestigious fixture will have first-class status, as accredited by the England and Wales Cricket Board (ECB).
Cricket is the original "Full Blue" at Cambridge dating back to 1827, two years before the first boat race in 1829. 88 Test cricketers of various nationalities have worn the Cambridge Blue, from nations including South Africa, Australia, New Zealand, Zimbabwe, Trinidad, Jamaica, Pakistan, and of course, England (75 caps). 
The 2020 version of the University Match, originally scheduled to be played during July, did not disappoint.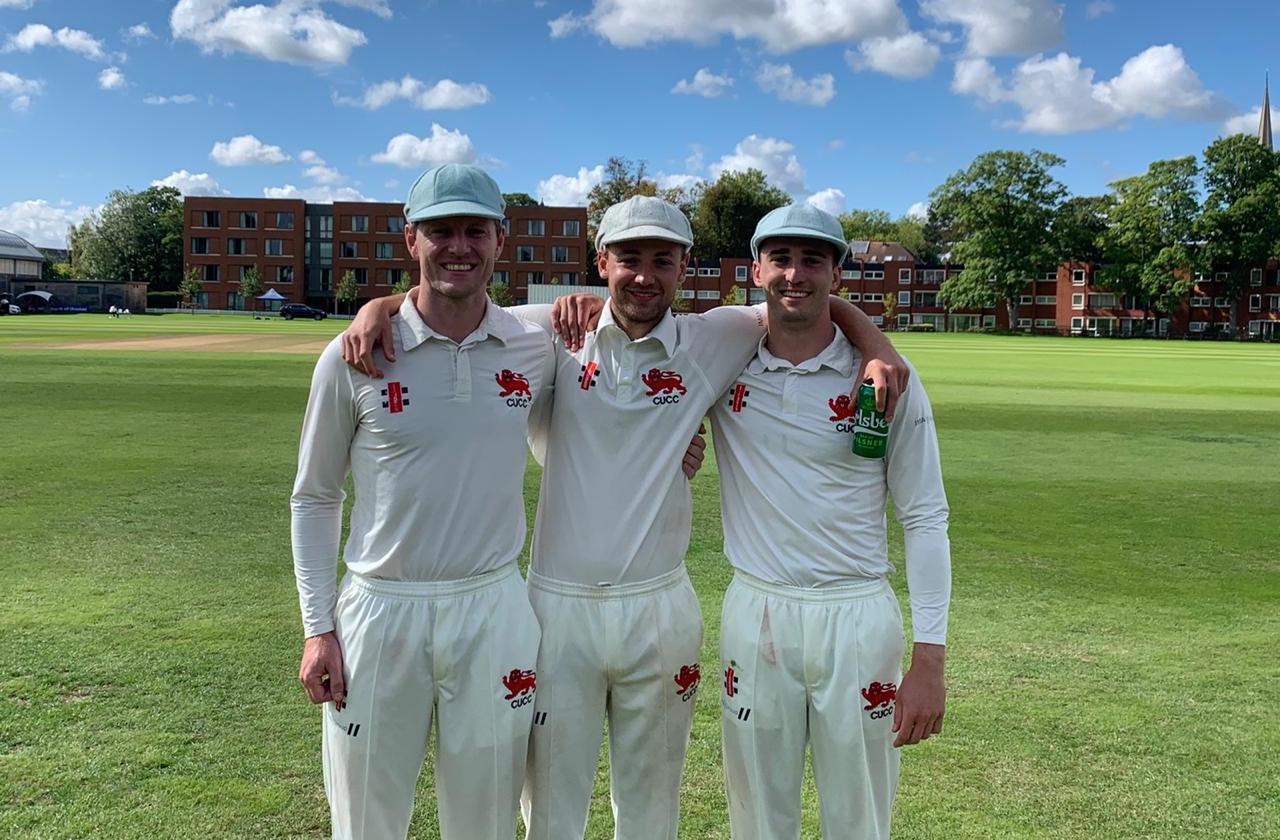 CUCC beat OUCC convincingly by 249 runs. The Light Blues produced an all-round team performance of the highest calibre that Oxford simply could not match, by dominating with the bat, ball and in the field.
CUCC's James Vitali took 10 wickets in the match, Niel Botha took 5 wickets and Ed Hyde (2020 Hawk of the Year) made a valuable 55 on day one, one of only three players to pass the 50-run mark in the game. Alex Moen and Jovan Dhariwal made valuable contributions with the bat and Padraic Flanagan with the ball.
Pieter Daneel scored a total of 147 runs and took 4 catches, 3 of which were blinders. Daneel's match-winning century (125) in the second innings will go down in the record books as most likely, the last first-class ton in the University Match and at Fenner's.
The CUCC Blues blew OUCC away and dominated all of the 10 sessions. OUCC could not catch a cold! Cricket at Cambridge is in good shape and the future looks bright, blue. The CUCC Blues are particularly appreciative of all the hard work behind the scenes from the CUCC committee and Cambridge University Sport's support and flexibility to make this fixture possible.
Full details of the University Match at Fenner's can be found on either ESPNcricinfo or on the ECB website.
Written by Pieter Daneel (Jesus, CUCC)
Golf Varsity Report
The 131st University Golf Match was, like many other sporting events, destined to be swept away by the COVID-19 pandemic. However, thanks to the great effort and hospitality of the Honourable Company of Edinburgh Golfers we managed to organise the match to play.
The matches were played in perfect conditions but with brutal rough. A couple of yards off the fairway and you would be lucky to find your ball. On paper, Oxford were perhaps slight favourites with seven returning Blues compared to only three from Cambridge (Andrew Condron, Joe Chandler and Alex Li).
The first day of the Varsity Match sees five 36-hole foursomes matches. After 18 holes, there was little between the teams across all matches. The best scoring was from Cambridge Captain Condron and Virginia Elena Carta in the second match – 3 under par when they shook hands to win their match 6&5. In the top match, Niel Botha and Nathan Clark had a great finish to win their match on the 36th hole. Alex Li and Lukas Rennefeld played well to ease to victory. The other pairs of Joe Chandler & Calum MacKenzie and Joe Sandall & James Balgarnie battled hard but just came up short. This left Cambridge 3-2 ahead after the foursomes.
The singles proved a much stronger challenge. All matches were close across the board at lunchtime. Cambridge needed a strong afternoon to close out the match but sadly Oxford were too strong. Condron won 2&1 in the Captain's Match and Sandall battled to draw his match. The rest of the team came close but for whatever reason, it was Oxford's day. 
In the Dinner Match, the match played by the two reserves of each side, Hugo Sunnucks and Wit Wannakrairoj played beautifully to win their match 2-1. The day after the Blues match, the Stymies (second team) triumphed in their match over the Oxford Divots. They played beautifully to win 8-4.
It was wonderful that both the Blues and the Stymies matches managed to be played and we thank both Muirfield and Denham for their kind hospitality. Next year's 132nd Varsity Match will be played at Aldeburgh on 25-27th March, where we hope to end the run of recent Oxford successes.
Written by Andrew Condron (Queens', CUGC)
Tennis Varsity Reports
Men's match
It was a fourth consecutive Varsity crown for the men's side as they edged out Oxford 11-10 in surely one of the fixture's most dramatic encounters. The Dark Blues started the weekend strongly, taking a 2-0 lead as their number 3 and number 5 singles players secured straight-sets victories – 6-3 6-4 and 6-4 6-2 – over Cambridge's James Darby and Pascal Gehlert. The Light Blues hit back, with a tight 6-3 3-6 6-4 win for #2 James Shemilt over Oxford's 1 seed Ross Martin, followed by a comfortable 6-3 6-1 victory for #3 Finn Ranson. Cambridge captain and #1 Michal Kaminski serve-volleyed his way to a 6-2 6-3 win, but #5 Jack Wilson-Smith, one of four players making his Blues Varsity debut, unfortunately, went down 6-4 6-4 to Oxford's sixth seed in a spirited performance.
At 3-3 after the first round of singles, it was all to play for. Shemilt and Ranson beat Oxford's third pair 6-3 6-2 in a little over an hour, but there were epics elsewhere (setting the tone for the weekend). Gehlert and Darby put on a masterclass in returning and aggressive net play to defeat Oxford's second pair, Cameron Bowie and Roman Kenny-Manning, 5-7 6-4 6-2. Kaminski and Wilson-Smith, meanwhile, battled hard after a tricky first set, but ultimately narrowly lost out to Oxford's top pair 6-3 7-6(11) after saving countless match points in the breaker. CULTC's very own Jimmy van Alen, inventor of the tiebreak format, would have been proud of that one.
The momentum was going Oxford's way, though, and they started to take command of the tie in Saturday's second round of doubles. After leading 5-1 in the opener, Gelhert and Domenic Pilger (subbed for Darby, whose doubles exertions had aggravated ongoing back trouble) went down 7-5 6-0 to Oxford's top pair. Oxford's third-seeded pair, featuring skipper Ed Kandel, delivered a 6-4 6-4 upset over Kaminski and Wilson-Smith. Shemilt and Ranson, meanwhile, had their match suspended at 6:50, tied at a set all with Bowie and Kenny-Manning.
Reinvigorated the next morning, the Cambridge pair quickly finished their doubles contest 6-2 in the deciding set to tie 6-6 overall. The next seven hours were a test of nerve. #5 singles seed Kenny-Manning put in an imperious performance to beat Wilson-Smith 6-0 6-1; it was cancelled out by Cambridge's Shemilt shortly after, as he defeated Bowie 6-4 6-2. Meanwhile, Pilger – taking Darby's place in the singles as well – had edged past Oxford's #4 7-6 in the opening set with some of the best tennis of the weekend. But his experienced opponent took command, securing the next two sets 6-3 6-0. Cambridge briefly levelled – Kaminski winning his second singles match of the weekend 6-4 6-2 – but Oxford was ahead again when Gehlert lost 6-2 6-4 to his opposite number. It looked like the tie would become irretrievable when Ranson lost his opening set 6-1 in the final singles rubber. But after a slow start to the second set, the #3 clawed his way back and won the next two sets 7-6(2) 7-5 to square the tie at 9-9.
In front of incredible support from family and the women's Blues team, Cambridge finally clinched it in the final doubles round. Nunn and Kandel continued their momentum, beating Gelhert and Pilger 6-2 6-1; likewise did Shemilt and Ranson, who came through a long 7-5 6-4 over Oxford's first pair. It all came down to the final doubles. Kaminski and Wilson-Smith had dropped the opening set to Bowie and Kenny-Manning, but with some incredible doubles play, they fought back to win two nail-biting sets 6-4 6-4 and seal one of Cambridge's most hard-fought men's Varsity titles in years.
To return to Moor Park and play at all was incredibly special. Thanks to Kureha, Nanami and Ed for all their hard work organising the event – and a very special thanks to Michal Kaminski for guiding the men's team through another unforgettable year.
Written by Finn Ranson (Jesus, CULTC)
Women's match
The Women's Varsity Match began with a 6-4 6-2 win from Captain Kureha Yamaguchi and a 7-5 6-2 victory from fresher Leah Hurst. The remaining singles match of the round was won in a thriller by Izzy Hearnshaw, who secured the point in a 9-7 third set tiebreak victory against an extremely strong Oxford number 1. Motivated by the first round performances, Anna Chesca, Steph Booth and Aisha Brown then delivered convincing victories 6-0 6-1, 6-1 6-0 and 6-4 6-3 respectively, to bring Cambridge a 6 point lead after Saturday's singles.
After devouring both Tesco snacks and Moor Park's delicious sandwiches, the team began their doubles. Hearnshaw and Booth defeated Oxford's 3rd pair 6-2 6-0, whilst Chesca and Yamaguchi overcame Oxford's 1st pair 6-4 6-3. Doubles specialist Jenni Mair took to the court with partner Aisha Brown but lost an epic to a strong Oxford 2nd pair, falling 6-4 in the third set. With the sun still beaming down on the London venue, the Cambridge team began their final round of the day. Teta Thuku-Benzinge stepped into the line-up for an injured Aisha Brown, and joined Jenni Mair for a tough doubles loss against the Oxford first pair. Both of Cambridge's top two pairs in Hearnshaw/Booth and Chesca/Yamaguchi took their matches, 6-2 6-1 and 6-3 6-1 respectively, culminating in the Cambridge team ending the day with a 10-2 lead, just one match away from triumph on day two.
Having fuelled up at Costa and warmed up on Moor Park's astroturf courts, Izzy, Kureha and Leah embarked upon the race to 11 points. Izzy and Kureha secured a Light Blue victory with emphatic wins over Oxford's second and fourth-ranked players 6-2 6-0 and 6-0 6-1. Leah followed with a win in an extremely tight contest, where her strong forehands and netplay powered her to a 6-1 win in the final set. Now 13-2 up, the Cambridge team remained relentless, with Steph and Anna obtaining further points with 6-1 6-1 and 6-3 6-1 wins respectively. Teta was not able to match her Oxford opponent, and, despite fighting hard, fell 6-4 6-0.
After a lunch break to gather energy, the Light Blues began their quest to extend their margin of victory through the final doubles round. Kureha finished her year of captaincy with a resounding 6-2 6-1 win with incoming captain Anna Chesca. Izzy and Steph took the 17th Cambridge point with a 7-5 6-3 win, leaving one match on court – a blockbuster finale between Jenni and Teta and the Oxford 3rd pair. With all the team and spectators watching closely and supporting loudly, the match provided incredible entertainment and the deadly Mair/Thuku-Benzinge combination got the better of their opponents 6-4 7-6.
The Cambridge team lifted the trophy with a huge 18-3 victory after an incredible undefeated year of tennis. This was not possible without the work of amazing captain Kureha who guided the team throughout the year and helped make the event possible. The 130th Varsity Match could not have been a more perfect weekend to conclude a year of hard work, fun and tennis!
Written by Steph Booth (Jesus, CUWCC)
Cambridge Sport in the Pandemic Era – Hockey
It has been a very odd start to CUHC's pre-season (started September 7th), with each pitch session requiring players to book in via an app in advance. An unfortunate few have already been sent home after forgetting to do this. Captains leading the session are forced to collect the balls and cones themselves to minimise the risk of infection – much to the delight of our new freshers whose job it is normally. While the restrictions do seem a bit imposing, everything has run very smoothly so far and much credit has to go to the Club's newly appointed COVID-19 officer and resident Hawk, Owain Houghton for his efforts. 
England Hockey has deemed it safe for matches to go ahead, so regional (adult) leagues will be starting soon. BUCS (university leagues), however, will not be played until January at the earliest. It is sad that BUCS will not be going ahead but this will cut the number of games we play each week from 2 to 1, and thus may give us more chance to relax between games. In light of the many restrictions over the last 6 months, it is lovely to be back in Cambridge playing hockey with the team. CUHC's 6 teams Wilby ready for the (delayed) start to the season in late September.
Written by Sean Gilmore (Honorary Secretary, Jesus, CUHC)
Hawks' Club Cricket Scorecard 1887
On the 17th May 1887, as Sherlock Holmes was first introduced to the world by Conan Doyle in "A Study in Scarlet", the Hawks' Club was lining up against the Cambridge University Crusaders on Trinity College Old Field. Anthony Hyde has pieced together the match scorecard from old newspapers and cricket books and it is now available to view on Cricket Archive. The scorecard features some big sporting names from a range of different sports on the Hawks' side. JS Matheson's top-scoring 31 helped the Hawks' Club to a 21 run win, with Hayhurt and Miller both taking five-wicket hauls. 
For those that are interested, CUCC has a well-stocked archive section on their website which can be found here: http://cucc.net/index.php/1820/01/.
Scorecard unearthed by Anthony Hyde (Girton, CUPC, CUAC, CUCC)
HOATS fundraising summary and final figure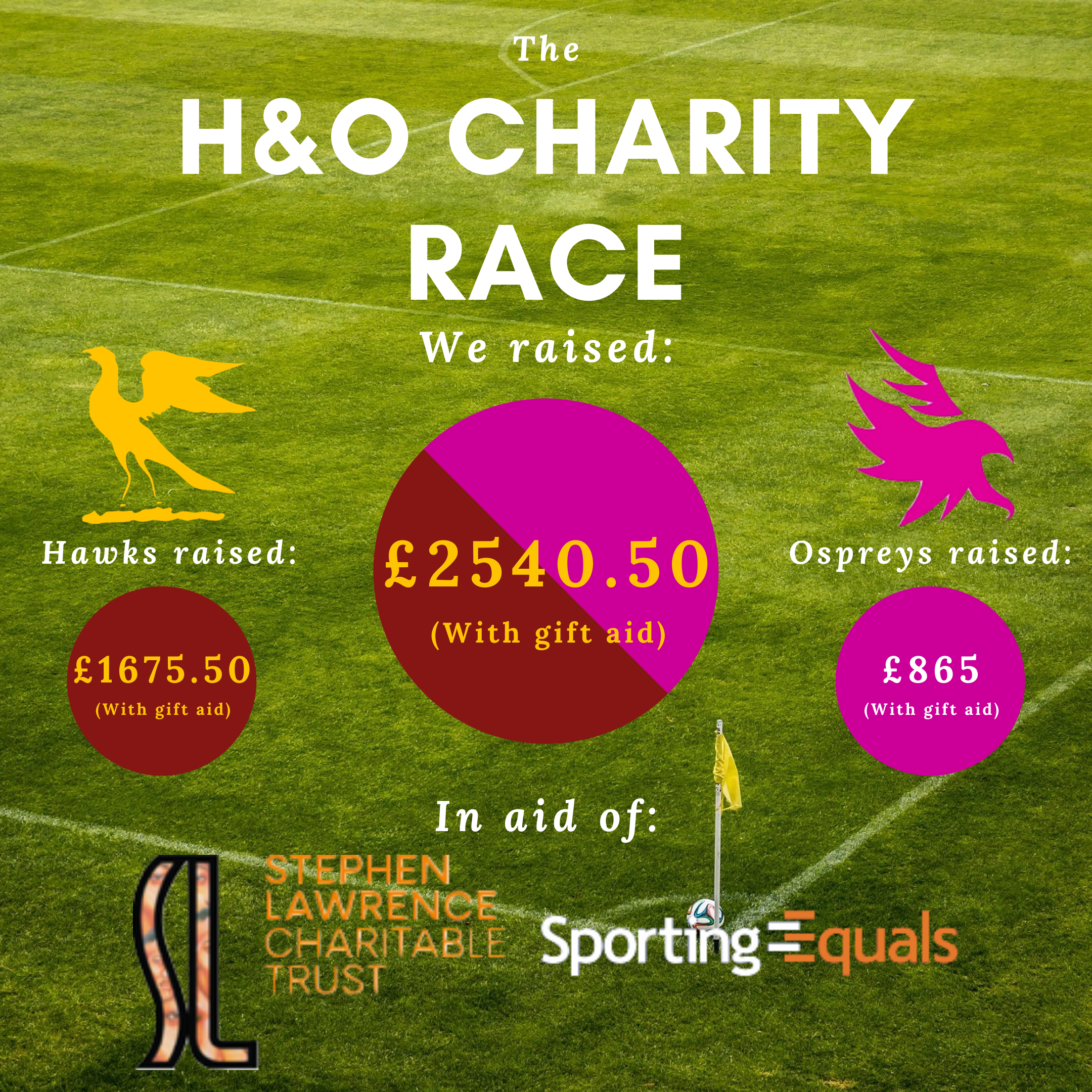 Over seven days in July (1st-7th), the Hawks' Club took part in a charity race against the Ospreys to raise funds for the Stephen Lawrence Charitable Trust and Sporting Equals, two fantastic charities that aim to change attitudes around careers, sports and health for BAME communities within the UK.
Over the week, 91 Hawks logged activities on the Hawks' Club Strava, covering a huge distance: we cycled 8231 km, ran 2009 km, rowed 82.7 km, and swam 2.4 km, logging a total active time of 496 hours. In comparison, The Ospreys had 46 participants, who cycled 2763 km, ran 854 km, and sailed 7.4 km, logging a total active time of 235 hours.
Thanks to your support, we have been able to raise a huge £1,675.50 with Gift Aid. Combined with the Ospreys' fundraising, together, we have raised £2,540.50 with Gift Aid, which has been split equally between the two incredible charities.
Thank you to everyone who took part in the race and to those who donated, making this event a huge success – we could not have done it without your support!
Hawk Talk Podcast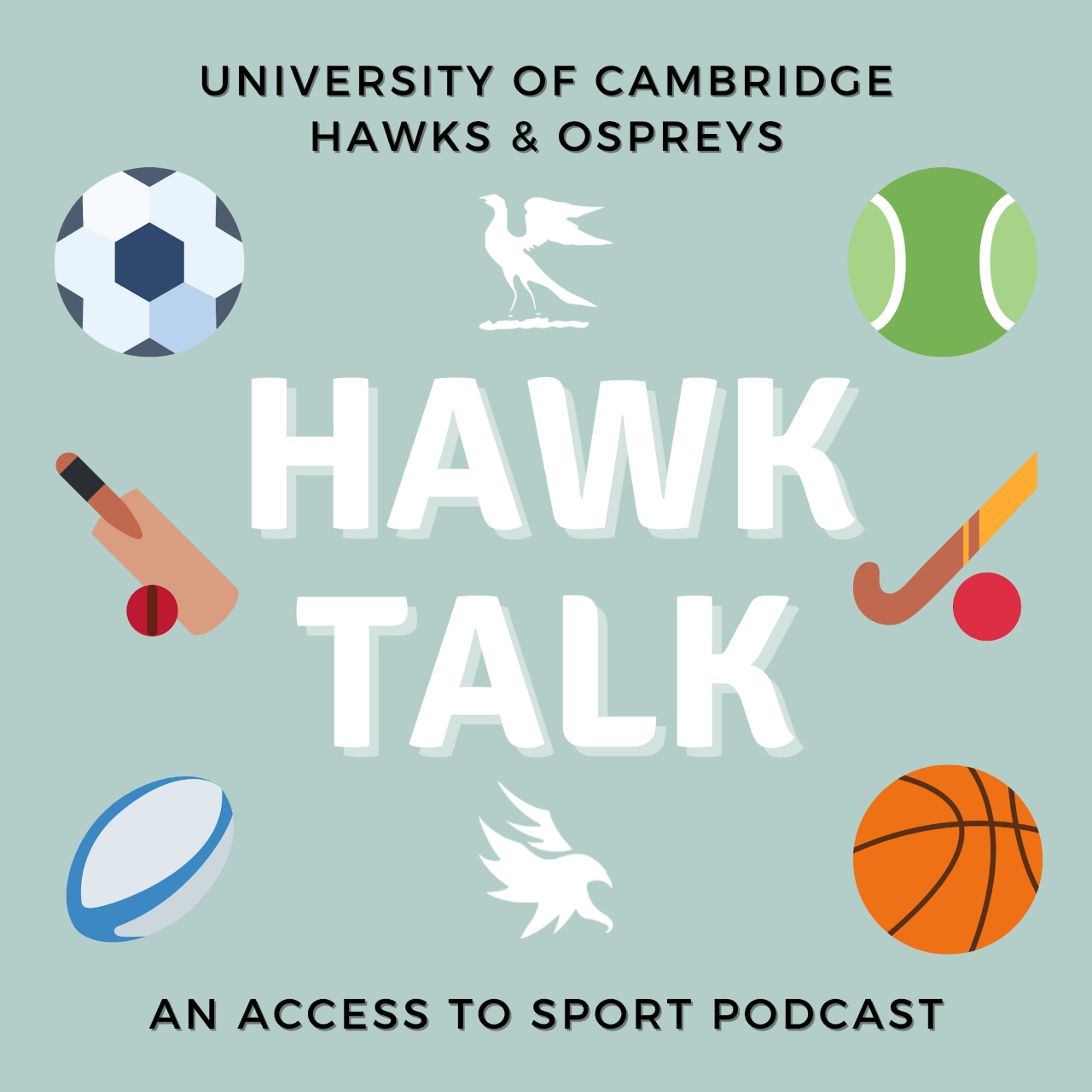 This year, we are excited to announce the new Hawks and Ospreys Access to Sport (HOATS) podcast, Hawk Talk. In this podcast, Holly Tasker (Gonville & Caius, CUWCC) and Jonathan Vibhishanan (Pembroke, CULRC, now CUBC), this year's HOATS officers, attempt to broadcast and highlight the link between academic and sporting success, with the aim to also improve the accessibility of the University by breaking down some of the stereotypes surrounding it. They will be interviewing current and past Cantabs about their experiences of sport at Cambridge, their different routes, and how sport has fit in with their academic life.
To kick off Season 1, we were joined by Ospreys President and England lacrosse player, Sophie Tamblyn, who discussed balancing her international sporting commitments with the academic requirements of a degree at Cambridge. Other guests include the Shuttleworth twins (CURUFC), Team GB Rower Imogen Grant (CUWBC, now CUBC), and German Para-Rowing team rower Jan Helmich (CULRC, now CUBC).
Hawk Talk is available on both Apple Podcasts and Spotify. Be sure to give the channel a follow so you do not miss out on future episodes. If you would like to share your sporting story, please get in touch!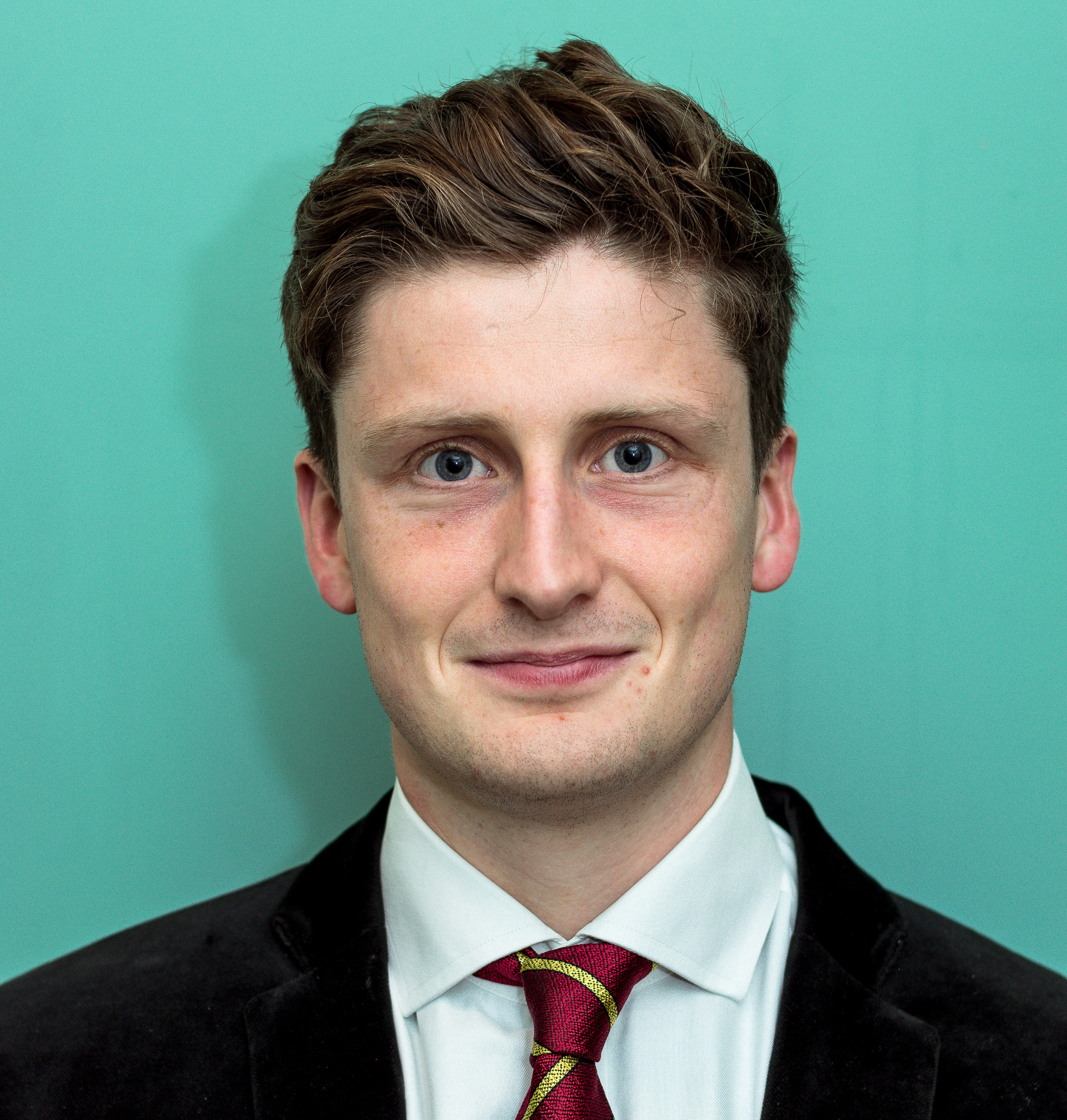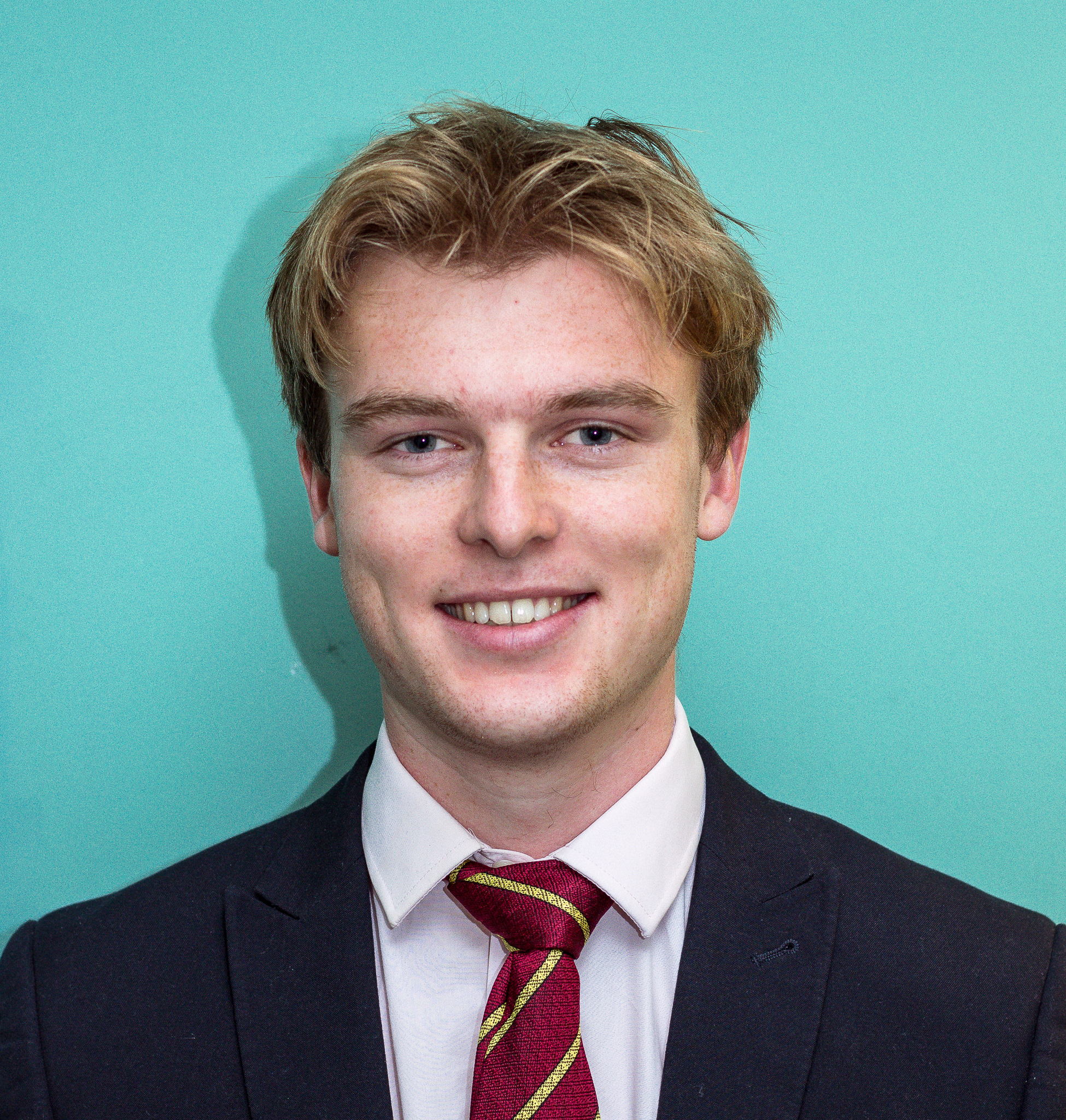 Newsletter compiled and edited by:
Johnny Staunton Sykes (Vice-President, Jesus, CUHC, CUPC)
&
Alex Moen (Communications Officer, College, CUCC, CURC, CUHC).